No time to go to school or hang out with Thai friends?
Having problems with the 5 tones?
If you use an iPhone, you're in luck. But first, you must learn how to read Thai 😉
Here's a free and easy way to practice your Thai language pronunciation.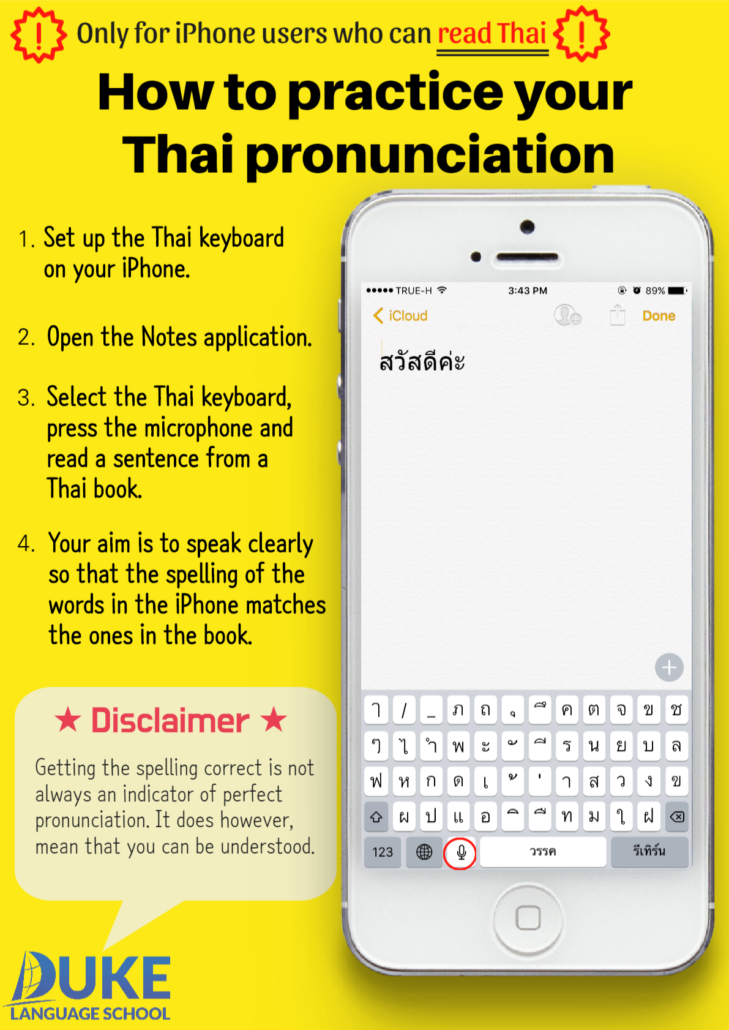 DLS is proud to sponsor Women Learn Thai in the Top 100 Language Lovers Competition.
To win great prizes, click on the button below and vote for A Woman Learning Thai: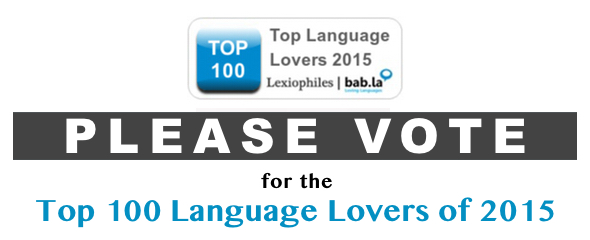 As Women Learn Thai is turning 7 soon, there will be Thai product giveaways each week for 7 weeks.
Only top movers and shakers in the Thai learning industry have been approached to donate some of the best products and services for learning Thai.
In total, there is over US$4,500 worth of prizes and giveaways!
Stand a chance to win FREE Survival 1 group lessons at DLS which includes a full colored version of our new Survival 1 textbook, Bingo's Read Thai In 10 Days book and CD, and access to the beta version of our online course.
In case you're wondering, Bingo is our school principal, course developer and teacher trainer.
The rules for the giveaways are simple:
1. Go to this WLT webpage and leave as many relevant comments as you like (with a stress on 'relevant').
2. Comment in as many of the giveaways as you want (there is no limit on how many prizes you can win).
3. Claim your prize before the week is out (unclaimed prizes will go to the next in line).
GOOD LUCK!
Dear Friends,
We'd like to thank you for your continued support of our commitment to teaching Thai the fun and "edutaining" way.
We've learned a lot from your feedback this year, and from the evaluation forms submitted at the end of every course. Your feedback is of utmost importance to us and we have been working hard to deliver our promise of accommodating all types of learners.
For those of you who have taken our night classes, we've learned that making you commit to an intensive 20 day course with late classes from 6pm to 8pm everyday isn't quite practical.
Most of you are expats working hard to make a living or university students attending lectures all day. The last thing you need is another 2 hours of class time every night after a long tiring day.
As such, we have designed a NEW flexible night and weekend course for those of you who don't have time to attend classes in the morning or afternoon.
Here's how it works:
1. Choose the number of lessons you want to come for
2. Pick a schedule and come on any day that's convenient for you
That's it.  Yes, it's really that simple!
And best of all, you no longer have to worry if you can't make it for a class. Just call or email us a day in advance to make a cancellation and attendance will not be taken.
Call us now at 08-2444-1595 to find out more about this new and exciting course or book a FREE trial lesson at the convenience of your time.
Thanks again for your continued support and we look forward to hearing from you soon.
Sincerely,
Royce Heng
General Manager
P.S.  Did we just say it's a new course?  Yes, we did!  Come check out our NEW and ORIGINAL textbooks!