5 Ways To Practice Thai In The Age Of Social Distancing
For many of us who have been learning Thai over these last few extraordinary months of isolation, taking part in the online Thai classes has been the easy part. As anyone who is familiar with language learning in any form will agree, the class-based learning itself, although the very core of our education, is only part of the equation. Practising our newly acquired vocabulary and structures, or recognising them in the world around us is just as important to strengthen what we've just learned.
This reinforcement can be split into two categories. Firstly, it is important to be able to identify and understand what we've learned within our own environments, whether it be listening to spoken Thai or reading the written words. Secondly, and building on the first category, is the capacity to use our newly acquired Thai language in the correct way, either by responding to cues in conversations or on our own initiative.
Furthermore, although the immense benefits of class-based learning cannot be denied (especially for those who are inexperienced in language learning and need structure and guidance), it is essential for learners to expose themselves to non-classroom style language, and this can only be achieved through real Thai people and real-life materials. Without this familiarity with natural Thai, you will simply be cruising from class to class and your comprehension will be limited. Now, during this post lockdown period where immersion is still hard to come by, it is more important than ever to seek out as many opportunities as you can to put your skills to the test in the real world. 
For those of us who have not been in isolation with a Thai person, this part of the learning process can be very difficult to achieve. There are, however, a number of resources that can be taken advantage of that enable us to practice and reinforce our new language skills and a few suggestions can be found below. Some may be more 'up your street' than the others, so explore your options and choose the ones you feel you can comfortably start with. However, be careful not to fall into the trap of staying inside your comfort zone; you may eventually have to experiment with all of them.
1. Make Binging Productive by Improving Your Thai with a Free Netflix Extension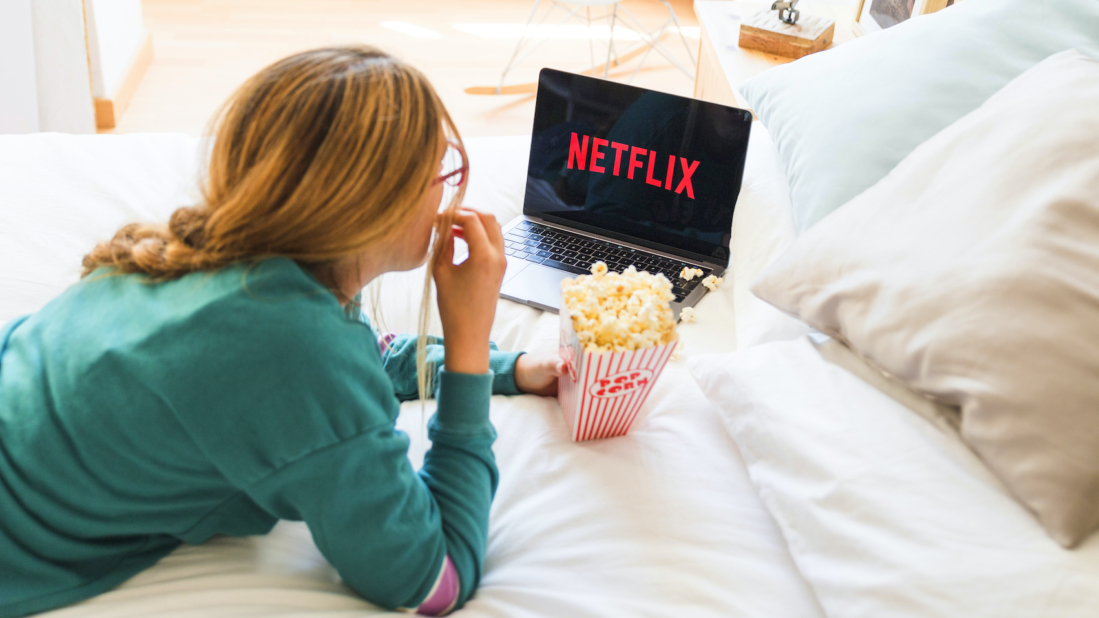 By far the best and easiest way to incorporate Thai into our quarantine schedule is via Netflix. Downloading "Language Learning with Netflix" is a fantastic way to combine your viewing binge with practical learning. The extension, which must be downloaded to Google Chrome, allows you to simultaneously view subtitles in both English and Thai, which differs from the traditional subtitle option which only allows you to see one language at a time. This is great for both reinforcing any recently-learned structures, and for learning new ones.
On top of reading the Thai subtitles, or instead of it, you can also decide on whether you want to watch a Thai film with subtitles, or a series in English (or any other language) with Thai and English subtitles. There are many options to choose from and you can choose to focus on reinforcing a particular skill using this extension. To hone your listening skills, simply choose a Thai film or series and listen to the dialogue whilst reading the subtitles in English. For those who are also studying how to read Thai, you can go a step further and watch with both the English and Thai subtitles, which are simultaneously provided by the extension.
Although it is recommended that you watch Thai entertainment for this purpose, the fact that you can use it with foreign films and series means that you can simply incorporate the subtitles into your regular programming. If you can make a habit of this, you'll end up reinforcing your Thai language skills and absorbing new knowledge with minimal effort without ever having the need to leave home.
2. Enhance Your Listening Skills (As Well as Your Singing) with Thai Music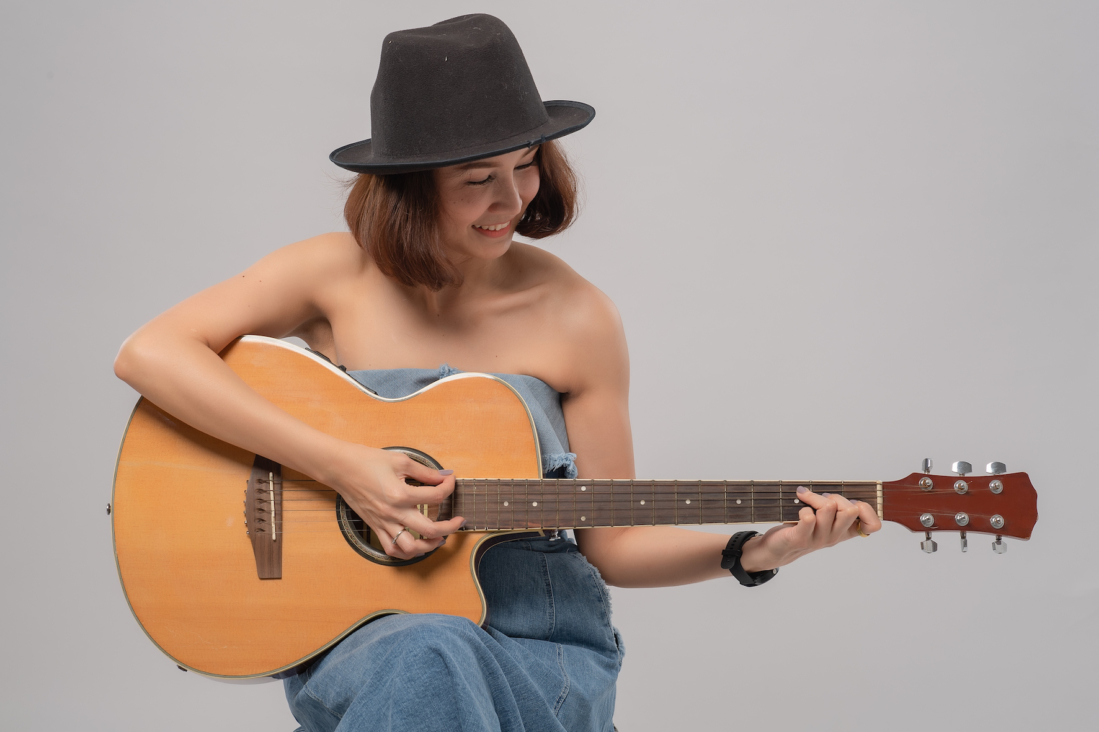 Another great source of input is Thai music, and this can also be used to practice both listening and reading skills. Not only is Thai music a great source of Thai language materials, but it can be a very satisfying one if you can find music that you enjoy listening to, making your learning and reinforcement more like a pastime. Popular bands and singers include 25 hours, Labanoon, Getsunova, Slot Machine and Pang Nakharin. 
An excellent website for learning the lyrics to Thai songs is "deungdutjai.com". This site provides lyrics both in the Thai script and transcribed into the Latin alphabet for those of us who are not yet confident enough to tackle the Thai script alone. On top of this, an English translation is provided for every line of the song. In this way, it follows a similar format to the Netflix extension, providing all the information you need on every line.
Learning how to sing Thai songs has many clear benefits specific to reinforcing what you have already learned in your online Thai classes. Firstly, the melodic patterns of music make them an excellent means of reinforcing sentence structure in a memorable way. Secondly, the very nature of songs allows for a high degree of repetition, making them both easier to learn, and to reinforce these learned structures. Thirdly, contemporary pop songs, regardless of the language, almost always contain frequently used words, as well as tried and tested idiomatic expressions that formal learning platforms may not be able to provide as generously. This is vital to learning the natural language that Thai people actually use in their day-to-day lives. Last but not least, our brain is an emotional organ; we remember our feelings way better than facts and figures. If your memory is tied to some kind of emotion, positive or negative, that memory becomes almost impossible to forget. We can use this to our advantage: if you can feel the emotions that a song intends to create within the listener and properly register how the words make you feel, those words will be imprinted in your mind and you will remember them forever! As resources go, Youtube is an almost inexhaustible source, and if you can find a song there, chances are strong that you can also find the lyrics on the deungdutjai website.
The Principal of Duke Language School, Bingo, says this is how he started learning English in his adolescent years. When English classes did not provide him with much room for improvement, he was able to mine countless words and expressions from English songs and was already fluent in English by the time he went to an English speaking country for the first time. He strongly recommends this method.
3. Use Social Media to Get Under the Surface and Away from All the Formality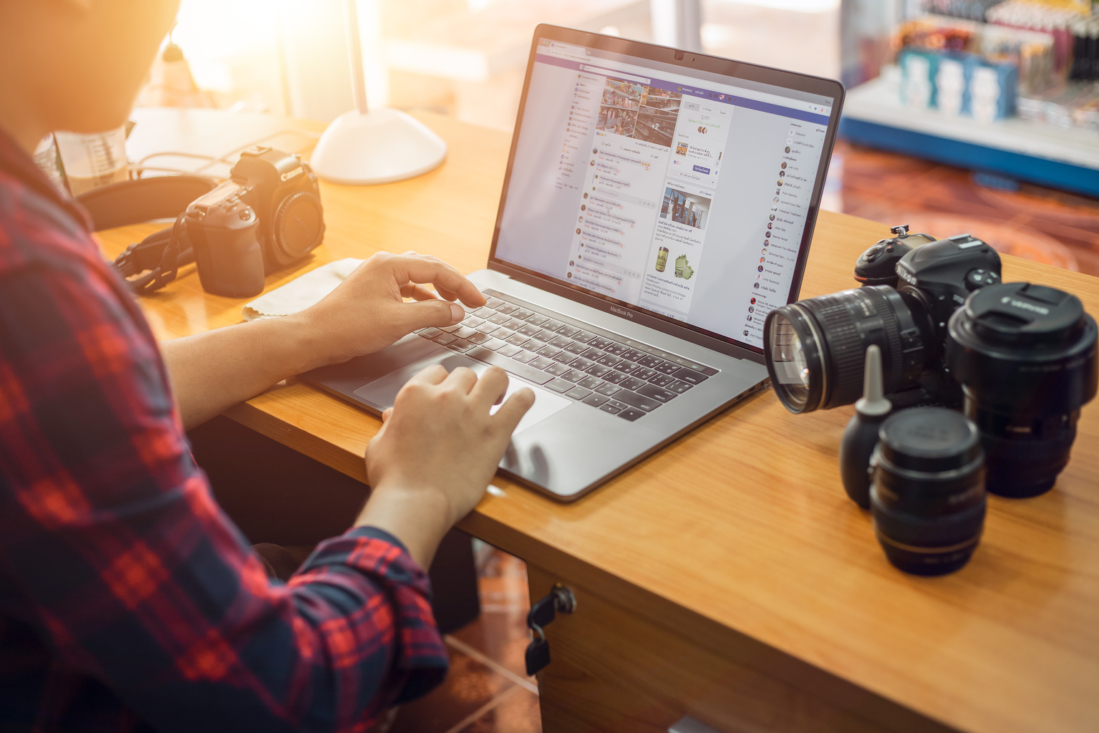 These input methods are all well and good for passive practice, but they lack a basic facet that we would normally be taking advantage of, arguably the most important reason to be learning Thai at all: interaction with Thai people themselves.
Social media is a good way to practice your Thai language skills. If you have Thai friends, try communicating with them as much as possible in Thai over Facebook or messaging apps, after all, isn't this already a major motivation for learning Thai in the first place? Above all, social media is the ideal place for you to 'snoop around' and see how Thai people interact with one another. You can learn the kinds of language not normally used in the presence of foreigners, up-to-date slang and jargon (for this, you may need to find a Thai person to explain what certain words or expressions mean), the latest talk of the town that everyone is raving about, and their honest opinions on the current affairs within the country. No English news sources can ever match this richness of Thai culture, not to mention that English-speaking journalists may reword certain ideas that just don't translate or they may insert their own opinion into what they write. To understand Thailand and its people, as they say, 'you have to be there'.
Although not communicating with Thai people, why not organise some practice time with others who are also learning the Thai language, such as your online classmates? Facebook groups are another resource that can be exploited to find others who wish to practice Thai. There are many groups that can be joined, such as "Farang Can Learn Thai Language" on Facebook.
4. Practice and Brush Up on Your Thai Language Skills with One-on-One iTalki Sessions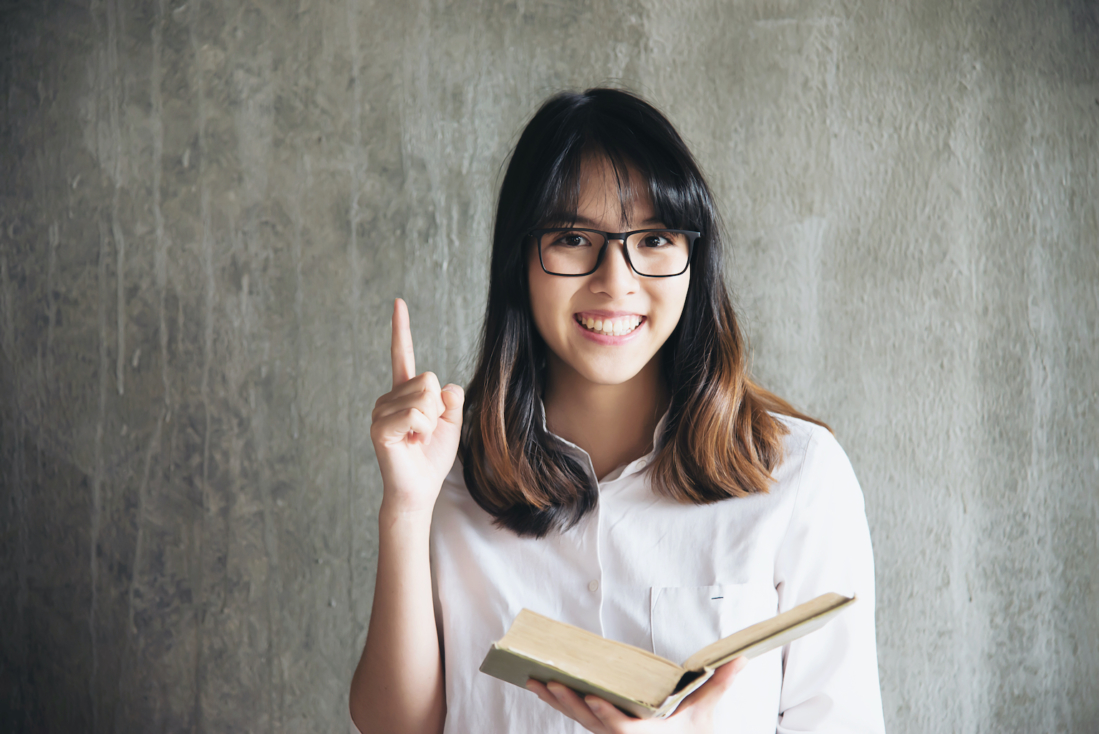 Italki is an online language platform, the premise of which is to connect people wishing to learn a language with individuals who are native speakers. These people are not professional Thai teachers; they're just Thai people eager to impart their language with foreigners and make a bit of extra money on the side, so you can't expect them to come up with properly structured lessons complete with a full range of materials—they're just there to talk to you. These sessions are similar to a Thai language exchange, but being paid sessions (typically ranging from ฿200 – ฿400 per session), you are effectively hiring a combination of a tutoring service and a sounding board with which to practice your newly acquired language. 
At this point you may ask: 'Then why don't I just find Thai people for a free language exchange? Why do I want to pay for it?' Well, for one, you are paying for their time to solely focus on you, making your interaction a one-way street, where you can spend the entire time focussing on your Thai with a native speaker without having to be fair and switch to your mother tongue, unlike in a language exchange. You can talk about whatever you want, stop whenever you want, ask about whatever you want. They are there to help you. If you have some cash to spare, this is way better than a language exchange.
You have to keep in mind, however, that this is not a standalone medium for learning the Thai language. You still need to study, be it by yourself or with a Thai language school.
5. Reinforce What You've Learned by Talking to Yourself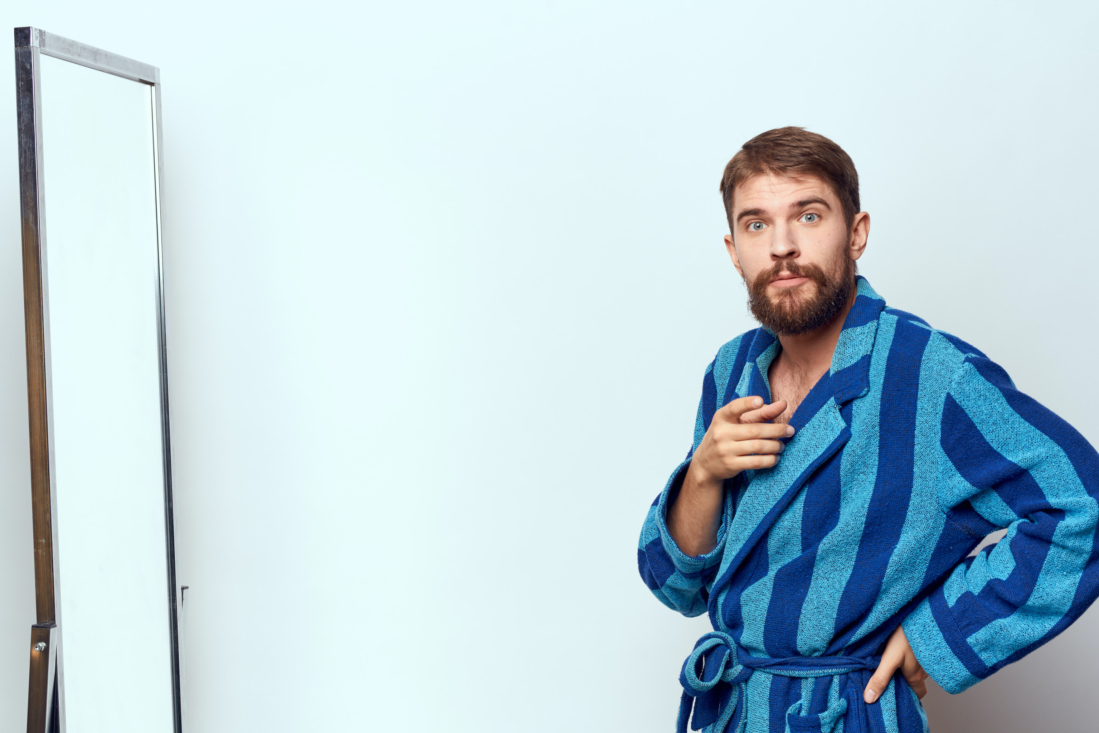 If it's difficult to find someone to talk to, just talk to yourself. I'm not joking! Language learning doesn't require long, consecutive hours of practice, but it does require frequency and consistency; you need to be using it on a regular basis and on a variety of topics, in order to keep your language machine running smoothly. After you wake up, start narrating your everyday life and asking yourself questions (as you would in your head in your own language), such as: "I want eggs for breakfast", "Where did I leave my keys?", "My girlfriend is angry at me, I wonder why?", etc. Contrary to popular belief, you don't have to be a fluent speaker to be your own talking partner, because your job is not to be your own Thai teacher, but rather your own assistant to practice and reinforce what you already know, and to discover where the gaps in your own Thai lie.
By saying these things out loud, you will benefit in three ways: firstly, you get to practice your pronunciation a lot more often than you would if you only open your mouth when there's a Thai person with you. Secondly, by actually saying sentences out loud enough times, they will become automatic—your brain will associate the thought of your lost keys with the utterance "Where did I leave my keys?" Eventually, you won't even have to formulate the structure in your head, it will just pop up as soon as the thought occurs to you. Thirdly, self-talk will reveal the areas of your Thai that need improvement—perhaps you didn't realise you don't know the word for "egg" or "key", maybe you are curious about how to say "I wonder why" in Thai. If you can then find out how to say these things, slowly but surely, you will bridge these gaps in your knowledge.
It may feel bizarre in the beginning and you might think of it as silly, but what do you have to lose by giving it a try? A lot of successful language learners have professed that they talk to themselves in foreign languages a lot, so why don't we follow the footsteps of the experts?
However you're practising what you've been learning in your online Thai classes, we hope you're staying safe and healthy and hopefully it won't be too long before we are all able to safely return to study Thai in our classrooms together once again.
BONUS:
Are self-paced platforms better than teacher-led language training?
Click here for advice from experts on language learning in the age of social distancing.