Now that we've been fortunate enough to have seen over a full month without any new locally-transmitted cases of Covid-19, many of us have started to venture a little further from the home that we became just that little too accustomed to over the last few months. It should be said that we should be proud of ourselves and of everyone in Thailand who has come together (metaphorically speaking) to stay apart and keep this pandemic at bay.
With our newly-found and well-deserved freedom, we are re-visiting our favourite places, but many of us are seeking new ideas for local adventure and the chance to get out and make use of the Thai that we've learned during our months-long sabbatical from the outside world.
For many of us who have been learning Thai online, the best way to practice what we've learned from our Thai teacher is to just dive in and head out to places where using English won't get us very far. With this in mind, let's take a look at 9 interesting and off the beaten track locations that can be found within or not far from Bangkok to satisfy your wanderlust, get some much-needed language practice and to help support local tourism businesses who sorely need it.
1. Kwan Im Shrine (ตำหนักพระแม่กวนอิม), Lat Phrao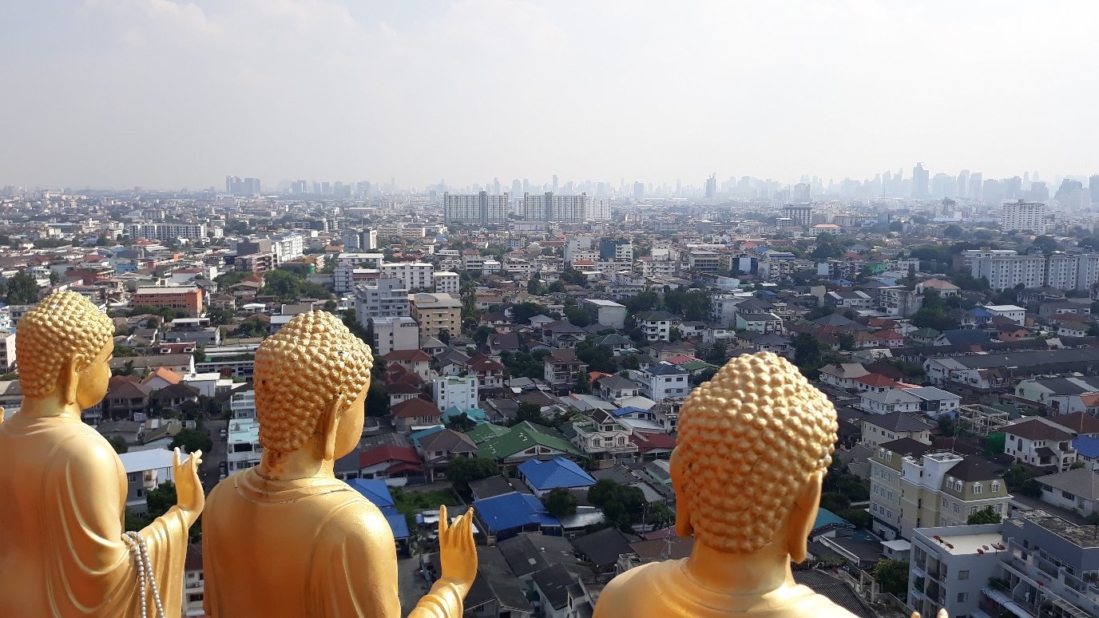 Hidden away in the sois of Lat Phrao, the Kwan Im Shrine is a very unusual Taoist temple in the form of a very prominent 70-metre tall pagoda-style tower. Located in a landscaped courtyard full of unusual marble statues, the complex is full of surprises and lots to tell your Thai teacher about.
You can climb the interior of the tower which is filled with beautifully painted frescoes on each level and the most random assortment of items and collectables lining the stairways. At the height of a 21-storey building, the roof is adorned with an outer circle of Buddha statues gazing out across the city and offers fantastic views in all directions. What makes the view more spectacular is the fact that there are no other tall buildings nearby, so unlike so many other viewing platforms in Bangkok, there are no obstructions blocking the view across the low rise landscape. 
If you are coming toward the shrine from Lat Phrao road, it's definitely worth passing through the grounds of Wat Lat Phrao, which is stunning both inside and out.
Learn Thai on your way to Lat Phrao:
เจ้าแม่กวนอิม
jâomɛ̂ɛ guan'im
"Guanyin" the female Buddha
ลัทธิเต๋า
láttí dtǎo
Taoism
หินอ่อน
hǐn ɔ̀ɔn
Marble
2. Phuttamonthon (พุทธมณฑล), Nakhon Pathom
One of the lesser-known green spaces around the city, Phuttamonthon covers almost 4 square kilometres just across the Bangkok provincial border in Nakhon Pathom province. The focal point is the 15-metre-high Buddha statue in the centre of a concentric circular layout, flanked by two smaller circular gardens. If you've missed organised nature and landscaped parkland, this is the place for you. 
With an abundance of ponds, tree-lined pathways and even small islands surrounding the circular core, this place is ideal for long weekend strolls or cycles (you can rent bicycles), particularly in the late afternoon and at sunset. Alternatively, you can pick out a spot in the shade and just chill now that you're away from the noise and commotion of Bangkok and you have a break from studying Thai online.
If you arrive via Salaya train station, check out the Salaya market and take a stroll down through Mahidol university, taking in the impressive Prince Mahidol Concert Hall.
Learn Thai on your way to Phuttamonthon:
สวนพุทธสถาน
sǔan púttá satǎan
Buddhist park
พระพุทธรูป
prá púttá rûup
Buddha statue
บึง
bʉng
Pond
พระอาทิตย์ตก
prá aatít dtòk
Sunset
มหาวิทยาลัย
mahǎawíttáyaalai
University
3. Pak Nam (ปากน้ำ), Samut Prakan
The capital of Samut Prakan province to the south of Bangkok, Pak Nam has more than its fair share of beautiful temples and the Pak Nam observation tower, which provides sweeping views of the mouth of the Chao Phraya and out to the Gulf of Thailand. As you may already know from Thai class, Pak Nam (ปากน้ำ) means "Mouth of the Water", in reference to its location near the mouth of the river. From close to the fresh market, you can take a ferry across the Chao Phraya to the Phra Samut Chedi and the Phi Suea Samut Fort and Museum on the island nearby.
From Kheha BTS station, it's also easy to reach Muang Boran, or the Ancient City, by taxi. This sprawling complex, dubbed the world's largest outdoor museum, is a fascinating Thailand-shaped park packed with replicas of former and existing monuments and buildings, some life-sized, some scaled-down, which can be cycled or driven around by car or rented golf cart. Highly recommended for those seeking a little history, exercise and outdoor fun. Of particular note is the park's centrepiece, the striking green and yellow wooden Pavilion of the Enlightened, which was designed and created specifically for the park.
Learn Thai on your way to Samut Prakan:
หอชมวิว
hɔ̌ɔ chom wiu
Observation tower
อ่าวไทย
àao tai
Gulf of Thailand
ตลาดสด
dtalàat sòt
Fresh market
พิพิธภัณฑ์
pípíttápan
Museum
4. Wat Sothonwararam Worawihan (พระมหาวิหารหลวงพ่อโสธร), Chachoengsao
Catch a 90-minute minivan from the Eastern Terminal in Ekkamai to Chachoengsao town, then take a 20-minute walk through town to reach the beautiful riverside Wat Sothonwararam Worawihan with its marble and gold central tower, one of the tallest in the country. 
You can easily spend a couple of hours here admiring the interior and exterior of the building, as well as the riverside setting next to the Bang Pakong and surrounding area. However, as this is a particularly important religious site for many Thais, the dress code here is particularly strict, so be sure to dress appropriately. Why not take a wander through the streets of this provincial capital once you're satisfied with the temple? There are plenty of places to eat and get coffee nearby.
If you have your own transport, a 20-minute drive will also get you to Wat Saman Rattanaram, which is worth a visit. It is also known as the Ganesha Temple because it boasts a large pink statue of the Hindu elephant god himself.
Learn Thai on your way to Chachoengsao:
สถานีขนส่ง
satǎanii kǒnsòng
Bus terminal
กฎการแต่งกาย
gòt gaan-dtɛ̀nggaai
Dress code
5. Wat Samphran Dragon Temple (วัดสามพราน), Nakhon Pathom
There are always a number of temples on any list of things to see in Thailand, but this one is certainly unlike any other. Located about an hour west of Bangkok, the primary feature is a cylindrical 17-storey tower with a massive dragon sculpture wrapped around the outside, with its head perched over the rooftop and the cluster of smaller ornate buildings that can be found there.
You can reach the top of this unusual temple tower in a supremely unusual way, by climbing inside the dragon's body until you come out near the top floor. As beautiful as the view is, it is definitely the tower itself and the dragon that steal the show. 
There are a number of other sights around the grounds including a large Buddha statue and some gardens. If you are looking for somewhere interesting that is very local and different, this place will certainly not disappoint! It's a bit of a wonder why this is not a more popular stop for tourists or out of town visitors.
Learn Thai on your way to Nakhon Pathom:
รูปปั้นมังกร
rûupbpân manggɔɔn
Dragon Sculpture
พันรอบ
pan rɔ̀ɔp
To coil around
ดาดฟ้า
dàat fáa
Rooftop
ลำตัว
lam dtua
Body/Torso
6. Koh Kret (เกาะเกร็ด), Pak Kret
To the north of Nonthaburi sits Pak Kret, another of Thailand's largest cities. Perennially overshadowed by Bang Krachao much further to the south, Koh Kret is another former loop in the Chao Phraya where you can spend a pleasant afternoon and hire bicycles to explore this green haven among the sea of concrete.
If cycling isn't your thing, you can still spend a good few hours walking around exploring the restaurants, markets and temples, such as Wat Poramai Yikawat, that lie closer to the ferry pier at the Eastern end of the island. This can easily be done in an afternoon after taking Thai lessons in the morning.
Nothing is better for the soul after being cooped up for so long than spending time among the green of nature and this is something that Koh Kret provides in abundance. The best part? There are no proper roads on the island, only pathways, so its infrastructure does not allow for any cars, perfect for getting away from the traffic.
Learn Thai on your way to Koh Kret:
คุ้งแม่น้ำ
kúng mɛ̂ɛnáam
River bend
ปั่นจักรยานเที่ยว
bpàn jàkgrayaan tîao
To cycle around
ท่าเรือข้ามฟาก
tâa rʉa kâamfâak
Crossing ferry pier
พื้นที่สีเขียว
pʉ́ʉntîi sǐi kǐao
Green zone
7. Wat Khun Samut Chin (วัดขุนสมุทรจีน), Samut Prakan
The temple buildings here may be somewhat unremarkable by themselves (as Thai temples go), but it's their location on what was once the former coastline that make them remarkable. Sitting at the forefront of Bangkok's coastal erosion and rising sea level problems, it's the journey across almost 10 km of flooded coastal marshland that makes this location so unusual.
Sitting some 25 km south of central Bangkok, this is not an easy place to reach. It involves taking a songtaeo from the Phra Samut Chedi area in Pak Nam, a boat across some narrow stretches of water and quite a bit of walking (unless you have a bike or a scooter). Once you finally reach the coast, you will be greeted by a bizarre landscape of muddy tidal sea flats divided by dikes. This type of environment stretches right across the western coastline of the Bight of Bangkok into Samut Songkhram Province.
There are a small handful of homestays and a small temple museum out here if you want to get the full experience of living on the very edge of the Chao Phraya basin.
Learn Thai on your way to Samut Prakan:
ชายฝั่งทะเล
chaai fàng tálee
Coastline
การกัดเซาะ
gaan-gàtsɔ́
Erosion
ระดับน้ำทะเลสูงขึ้น
rádàp náam tálee sǔung kʉ̂n
Rising sea level
เขื่อน
kʉ̀an
Dike/Dam
8. Nakhon Pathom Town (เมืองนครปฐม), Nakhon Pathom
Despite being barely an hour's drive from the city, few are aware that Nakhon Pathom boasts the tallest stupa in Thailand and the 2nd tallest in the world (after Jetavanaramaya in Sri Lanka). Standing at 120.5 metres in height, the Phra Pathom Chedi dominates the city and it is here that the ashes of King Rama VI are enshrined. Although rebuilt from ruins during the reign of his grandfather, King Mongkut, and having undergone a number of subsequent restorations, the original base structure is thought to date back over 2000 years.
Sitting directly in front of the train station, the stupa can be easily reached by all east and southbound trains leaving Bangkok, with multiple services running most hours during the day.
A couple of kilometres to the West is the decidedly Disney-looking Sanam Chandra Palace, built by Rama VI so he could stay when he visited the nearby stupa. Surrounded by publically-accessible gardens, it is definitely worth a visit during the cooler periods of the day.
Learn Thai on your way to Nakhon Pathom:
เจดีย์
jeedii
Pagoda/Stupa
ความสูง
kwaam-sǔung
Height
ซ่อมแซม
sɔ̂msɛɛm
To restore/fix
รถไฟสายใต้
rótfai sǎai dtâai
Southbound train route
พระราชวัง
prá râatchawang
Royal palace
9. Rom Hoop Market at Mae Khlong (ตลาดร่มหุบที่แม่กลอง), Samut Songkhram
If you enjoy riding the rails, there is a little-known SRT train station near Wongwian Yai that has hourly trains running the roughly hour-long route to Samut Sakhon. From there, if you take the ferry across the Tha Chin river, you can catch another hour-long train from there to Mae Khlong in Samut Songkhram province.
This particular train is well-known for its track running straight through the Rom Hoop Market directly before the Mae Khlong terminal station. Moments before it passes through, a frenzy of activity occurs as vendors fold up their shades to make way for the incoming or outgoing train. Their rapid reactions and obvious experience in this unusual task is as fascinating to watch as the train itself. As you may have already learned from your Thai teacher, the name Rom Hoop (ร่มหุบ) itself literally means "Folding Umbrella".
If you want to make an overnight trip of it, why not venture a few kilometres upriver to the Amphawa floating market and stay in a khlong-side guesthouse? If you do, take advantage of a boat trip along the back canals and the Mae Khlong river itself after the sun goes down to see the abundant fireflies.
There's ample opportunity to get out and practice speaking the Thai language with Thai people. For more places to go, try asking your teachers from your Thai language school for their recommendations!
Learn Thai on your way to Samut Songkhram:
ทางรถไฟ
taang rótfai
Railway
ความวุ่นวาย
kwaam-wûnwaai
Frenzy
ตลาดน้ำ
dtalàat náam
Floating market
หิ่งห้อย
hìnghɔ̂i
Firefly

For many of us who have been learning Thai over these last few extraordinary months of isolation, taking part in the online Thai classes has been the easy part. As anyone who is familiar with language learning in any form will agree, the class-based learning itself, although the very core of our education, is only part of the equation. Practising our newly acquired vocabulary and structures, or recognising them in the world around us is just as important to strengthen what we've just learned.
This reinforcement can be split into two categories. Firstly, it is important to be able to identify and understand what we've learned within our own environments, whether it be listening to spoken Thai or reading the written words. Secondly, and building on the first category, is the capacity to use our newly acquired Thai language in the correct way, either by responding to cues in conversations or on our own initiative.
Furthermore, although the immense benefits of class-based learning cannot be denied (especially for those who are inexperienced in language learning and need structure and guidance), it is essential for learners to expose themselves to non-classroom style language, and this can only be achieved through real Thai people and real-life materials. Without this familiarity with natural Thai, you will simply be cruising from class to class and your comprehension will be limited. Now, during this post lockdown period where immersion is still hard to come by, it is more important than ever to seek out as many opportunities as you can to put your skills to the test in the real world. 
For those of us who have not been in isolation with a Thai person, this part of the learning process can be very difficult to achieve. There are, however, a number of resources that can be taken advantage of that enable us to practice and reinforce our new language skills and a few suggestions can be found below. Some may be more 'up your street' than the others, so explore your options and choose the ones you feel you can comfortably start with. However, be careful not to fall into the trap of staying inside your comfort zone; you may eventually have to experiment with all of them.
1. Make Binging Productive by Improving Your Thai with a Free Netflix Extension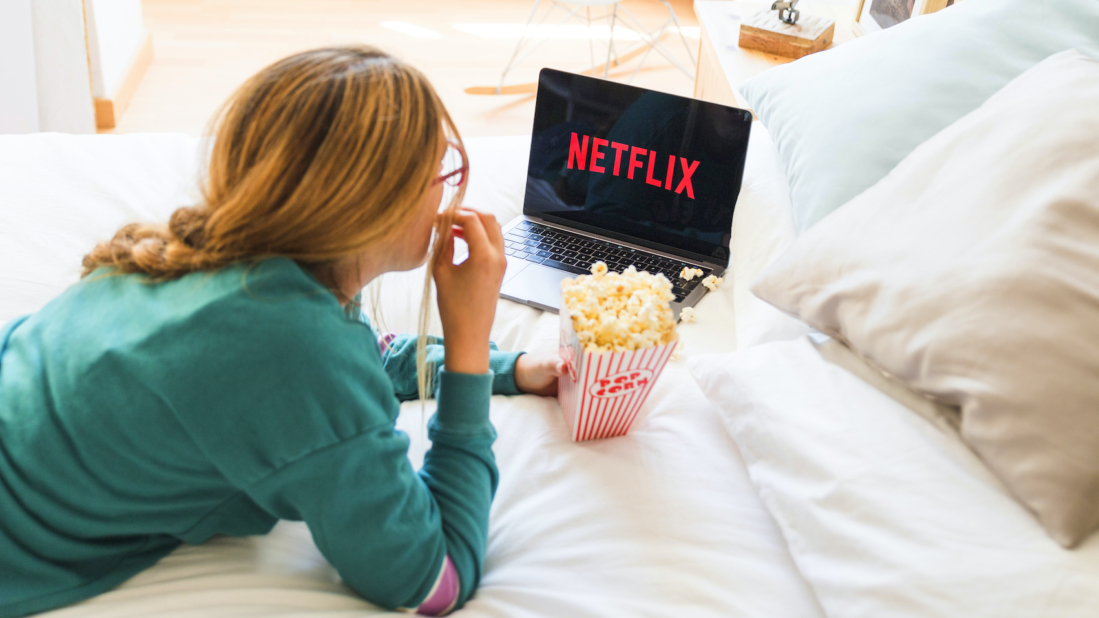 By far the best and easiest way to incorporate Thai into our quarantine schedule is via Netflix. Downloading "Language Learning with Netflix" is a fantastic way to combine your viewing binge with practical learning. The extension, which must be downloaded to Google Chrome, allows you to simultaneously view subtitles in both English and Thai, which differs from the traditional subtitle option which only allows you to see one language at a time. This is great for both reinforcing any recently-learned structures, and for learning new ones.
On top of reading the Thai subtitles, or instead of it, you can also decide on whether you want to watch a Thai film with subtitles, or a series in English (or any other language) with Thai and English subtitles. There are many options to choose from and you can choose to focus on reinforcing a particular skill using this extension. To hone your listening skills, simply choose a Thai film or series and listen to the dialogue whilst reading the subtitles in English. For those who are also studying how to read Thai, you can go a step further and watch with both the English and Thai subtitles, which are simultaneously provided by the extension.
Although it is recommended that you watch Thai entertainment for this purpose, the fact that you can use it with foreign films and series means that you can simply incorporate the subtitles into your regular programming. If you can make a habit of this, you'll end up reinforcing your Thai language skills and absorbing new knowledge with minimal effort without ever having the need to leave home.
2. Enhance Your Listening Skills (As Well as Your Singing) with Thai Music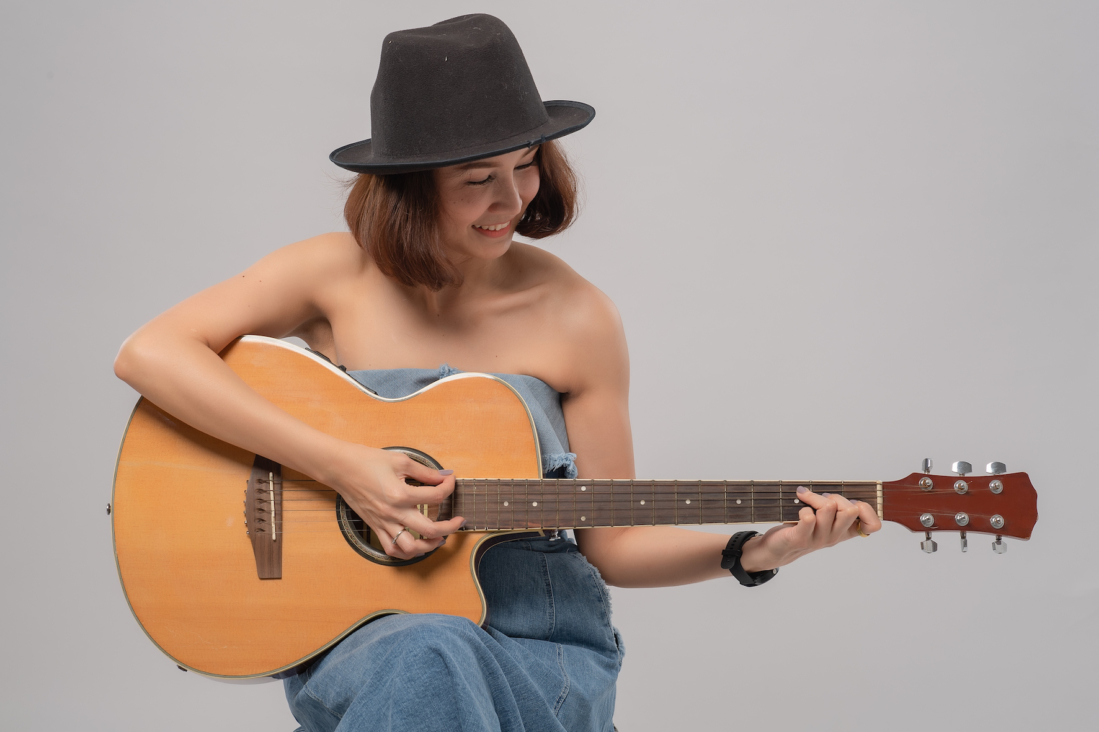 Another great source of input is Thai music, and this can also be used to practice both listening and reading skills. Not only is Thai music a great source of Thai language materials, but it can be a very satisfying one if you can find music that you enjoy listening to, making your learning and reinforcement more like a pastime. Popular bands and singers include 25 hours, Labanoon, Getsunova, Slot Machine and Pang Nakharin. 
An excellent website for learning the lyrics to Thai songs is "deungdutjai.com". This site provides lyrics both in the Thai script and transcribed into the Latin alphabet for those of us who are not yet confident enough to tackle the Thai script alone. On top of this, an English translation is provided for every line of the song. In this way, it follows a similar format to the Netflix extension, providing all the information you need on every line.
Learning how to sing Thai songs has many clear benefits specific to reinforcing what you have already learned in your online Thai classes. Firstly, the melodic patterns of music make them an excellent means of reinforcing sentence structure in a memorable way. Secondly, the very nature of songs allows for a high degree of repetition, making them both easier to learn, and to reinforce these learned structures. Thirdly, contemporary pop songs, regardless of the language, almost always contain frequently used words, as well as tried and tested idiomatic expressions that formal learning platforms may not be able to provide as generously. This is vital to learning the natural language that Thai people actually use in their day-to-day lives. Last but not least, our brain is an emotional organ; we remember our feelings way better than facts and figures. If your memory is tied to some kind of emotion, positive or negative, that memory becomes almost impossible to forget. We can use this to our advantage: if you can feel the emotions that a song intends to create within the listener and properly register how the words make you feel, those words will be imprinted in your mind and you will remember them forever! As resources go, Youtube is an almost inexhaustible source, and if you can find a song there, chances are strong that you can also find the lyrics on the deungdutjai website.
The Principal of Duke Language School, Bingo, says this is how he started learning English in his adolescent years. When English classes did not provide him with much room for improvement, he was able to mine countless words and expressions from English songs and was already fluent in English by the time he went to an English speaking country for the first time. He strongly recommends this method.
3. Use Social Media to Get Under the Surface and Away from All the Formality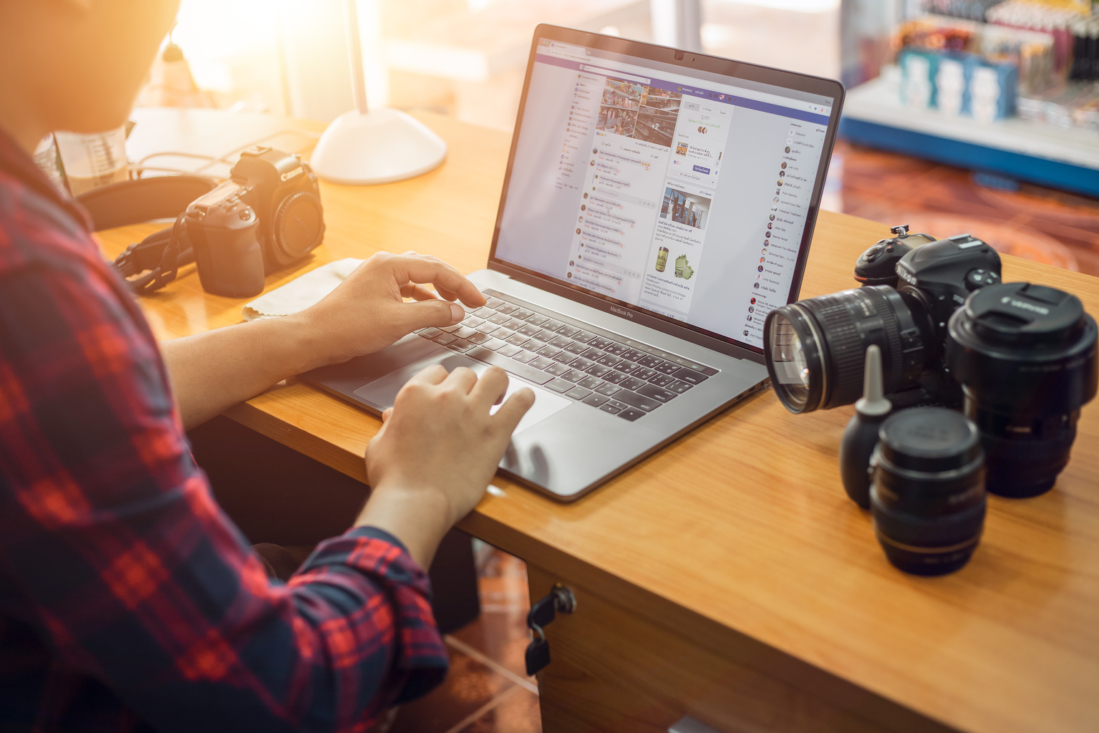 These input methods are all well and good for passive practice, but they lack a basic facet that we would normally be taking advantage of, arguably the most important reason to be learning Thai at all: interaction with Thai people themselves.
Social media is a good way to practice your Thai language skills. If you have Thai friends, try communicating with them as much as possible in Thai over Facebook or messaging apps, after all, isn't this already a major motivation for learning Thai in the first place? Above all, social media is the ideal place for you to 'snoop around' and see how Thai people interact with one another. You can learn the kinds of language not normally used in the presence of foreigners, up-to-date slang and jargon (for this, you may need to find a Thai person to explain what certain words or expressions mean), the latest talk of the town that everyone is raving about, and their honest opinions on the current affairs within the country. No English news sources can ever match this richness of Thai culture, not to mention that English-speaking journalists may reword certain ideas that just don't translate or they may insert their own opinion into what they write. To understand Thailand and its people, as they say, 'you have to be there'.
Although not communicating with Thai people, why not organise some practice time with others who are also learning the Thai language, such as your online classmates? Facebook groups are another resource that can be exploited to find others who wish to practice Thai. There are many groups that can be joined, such as "Farang Can Learn Thai Language" on Facebook.
4. Practice and Brush Up on Your Thai Language Skills with One-on-One iTalki Sessions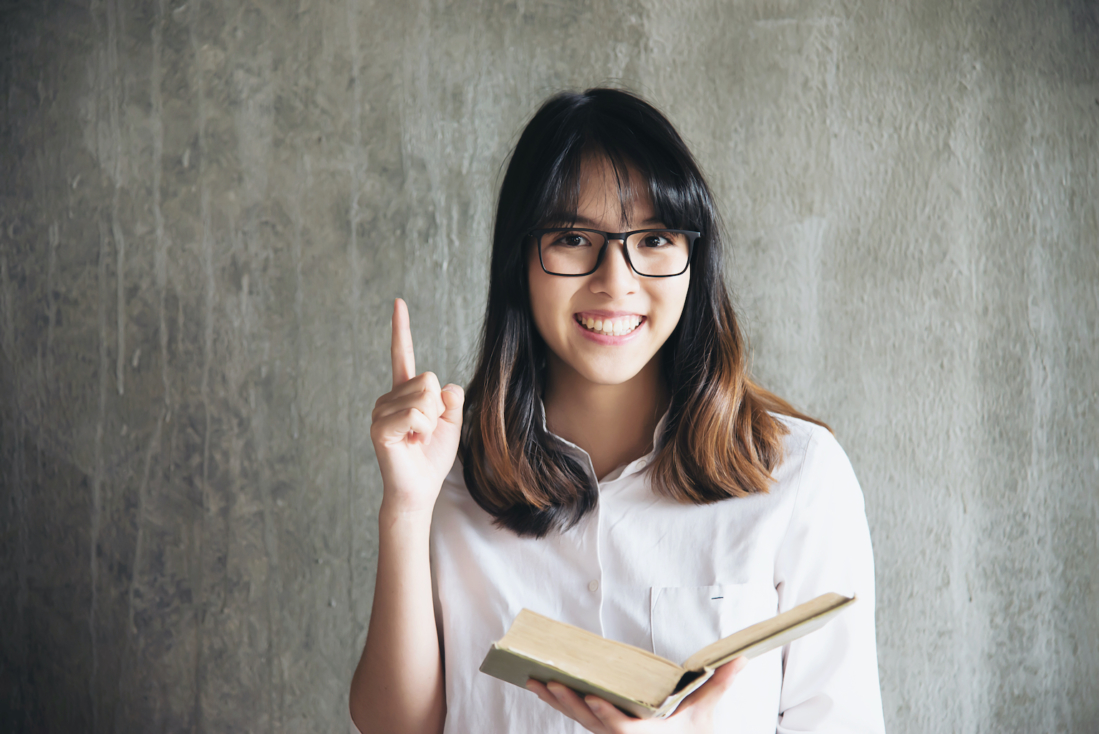 Italki is an online language platform, the premise of which is to connect people wishing to learn a language with individuals who are native speakers. These people are not professional Thai teachers; they're just Thai people eager to impart their language with foreigners and make a bit of extra money on the side, so you can't expect them to come up with properly structured lessons complete with a full range of materials—they're just there to talk to you. These sessions are similar to a Thai language exchange, but being paid sessions (typically ranging from ฿200 – ฿400 per session), you are effectively hiring a combination of a tutoring service and a sounding board with which to practice your newly acquired language. 
At this point you may ask: 'Then why don't I just find Thai people for a free language exchange? Why do I want to pay for it?' Well, for one, you are paying for their time to solely focus on you, making your interaction a one-way street, where you can spend the entire time focussing on your Thai with a native speaker without having to be fair and switch to your mother tongue, unlike in a language exchange. You can talk about whatever you want, stop whenever you want, ask about whatever you want. They are there to help you. If you have some cash to spare, this is way better than a language exchange.
You have to keep in mind, however, that this is not a standalone medium for learning the Thai language. You still need to study, be it by yourself or with a Thai language school.
5. Reinforce What You've Learned by Talking to Yourself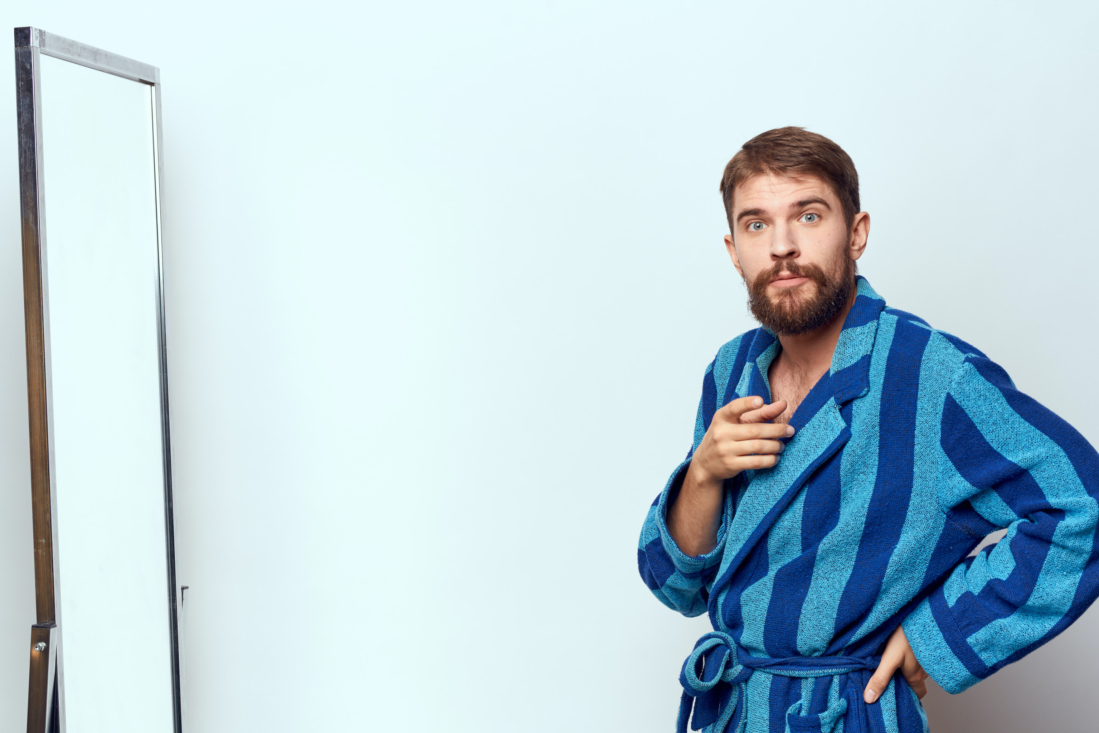 If it's difficult to find someone to talk to, just talk to yourself. I'm not joking! Language learning doesn't require long, consecutive hours of practice, but it does require frequency and consistency; you need to be using it on a regular basis and on a variety of topics, in order to keep your language machine running smoothly. After you wake up, start narrating your everyday life and asking yourself questions (as you would in your head in your own language), such as: "I want eggs for breakfast", "Where did I leave my keys?", "My girlfriend is angry at me, I wonder why?", etc. Contrary to popular belief, you don't have to be a fluent speaker to be your own talking partner, because your job is not to be your own Thai teacher, but rather your own assistant to practice and reinforce what you already know, and to discover where the gaps in your own Thai lie.
By saying these things out loud, you will benefit in three ways: firstly, you get to practice your pronunciation a lot more often than you would if you only open your mouth when there's a Thai person with you. Secondly, by actually saying sentences out loud enough times, they will become automatic—your brain will associate the thought of your lost keys with the utterance "Where did I leave my keys?" Eventually, you won't even have to formulate the structure in your head, it will just pop up as soon as the thought occurs to you. Thirdly, self-talk will reveal the areas of your Thai that need improvement—perhaps you didn't realise you don't know the word for "egg" or "key", maybe you are curious about how to say "I wonder why" in Thai. If you can then find out how to say these things, slowly but surely, you will bridge these gaps in your knowledge.
It may feel bizarre in the beginning and you might think of it as silly, but what do you have to lose by giving it a try? A lot of successful language learners have professed that they talk to themselves in foreign languages a lot, so why don't we follow the footsteps of the experts?
However you're practising what you've been learning in your online Thai classes, we hope you're staying safe and healthy and hopefully it won't be too long before we are all able to safely return to study Thai in our classrooms together once again.
BONUS:
Are self-paced platforms better than teacher-led language training?
Click here for advice from experts on language learning in the age of social distancing.

Now that each and every one of us are finding ourselves in this absolutely unprecedented and inescapable situation, it's more important than ever for us to maintain a healthy routine to get us through the tunnel and out the other side.
Choosing to either continue studying with our Thai language schools in the new online format, or opting to start as a new student brings immense benefits not just to those of us stuck at home, but also for the Thai language schools and teachers who depend on business continuity to earn a living.
Transitioning to the online platform is the way forward through these dark times, we need to stick together and soldier on at a social distance to ensure as much continuity to our days as possible and to ensure the very survival of our Thai language schools and with it, the jobs of our teachers.
As a current regular student of Duke Language School in Sukhumvit Soi 13, I will be referring to this school in examples, but this article is geared towards supporting all Thai language schools in Bangkok.
1. Maintain Your Sense of Normality by Following a Routine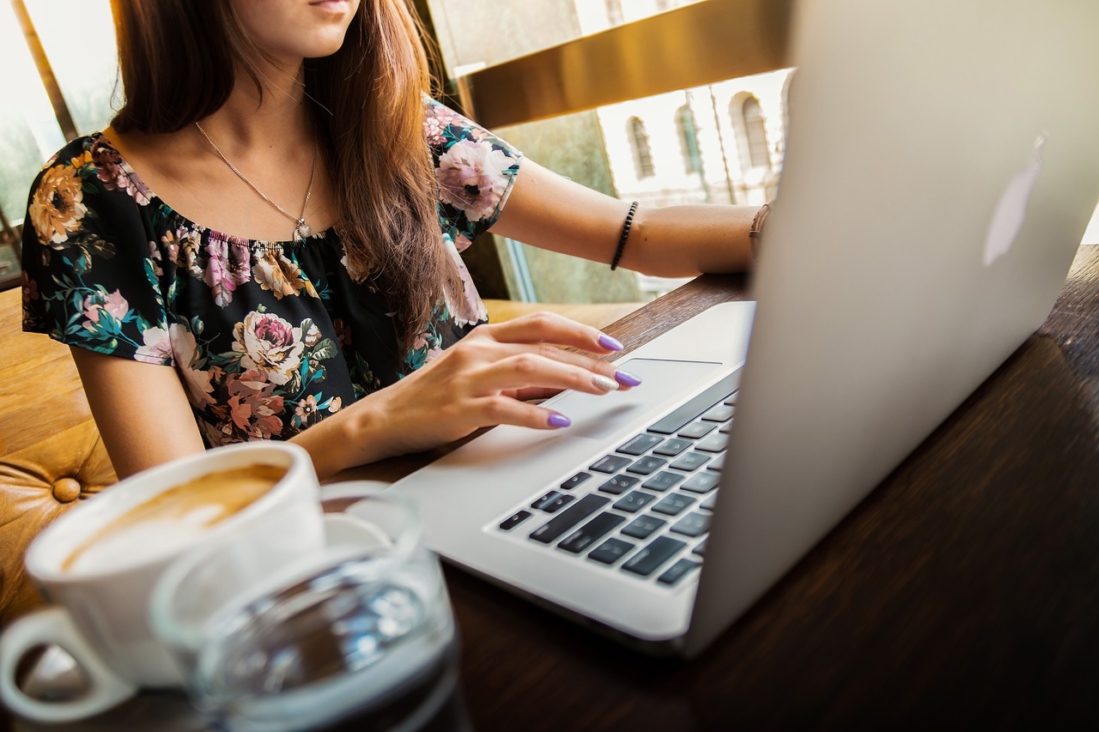 With the majority of us reaching a month of confinement to our homes in Bangkok and elsewhere, many would agree that the key to getting through the day has been to follow a routine of some description. Getting up in the morning, exercising, working if we are able to and taking our online Thai language classes. The experts all seem to agree that the best way to move forward in this situation is to approximate the safe aspects of normal life as best we can and to maintain a busy schedule.
This is true in different ways depending on the number of people we are sharing a space with during this period of isolation. For those of us on our own, it is important in order to keep ourselves as free from loneliness and boredom as possible. On the other hand, for those of us staying in close quarters with our families or flatmates, it is important to maintain that sense of order that comes with routine so as best to keep chaos and cabin fever at bay. Perhaps encouraging someone else living with you to join a class together, or even someone you miss socialising with who is isolated somewhere else and looking for such an activity can help to achieve this.
With all this in mind, continuing on to the next stage of our learning is an excellent way to maintain a sense of normalcy. For those at Duke Language School, I particularly recommend taking the morning session as it provides an excellent incentive to get up in good time and get ready to start the day in a productive way. It certainly has been encouraging me to shave in the morning and put myself together as if it was a normal day.  On an oddly apt lighter side, taking classes is a great way to distinguish between weekdays and weekends, something that I know many of us are finding increasingly difficult to differentiate between!
2. Learn Thai from the Comfort of Your Home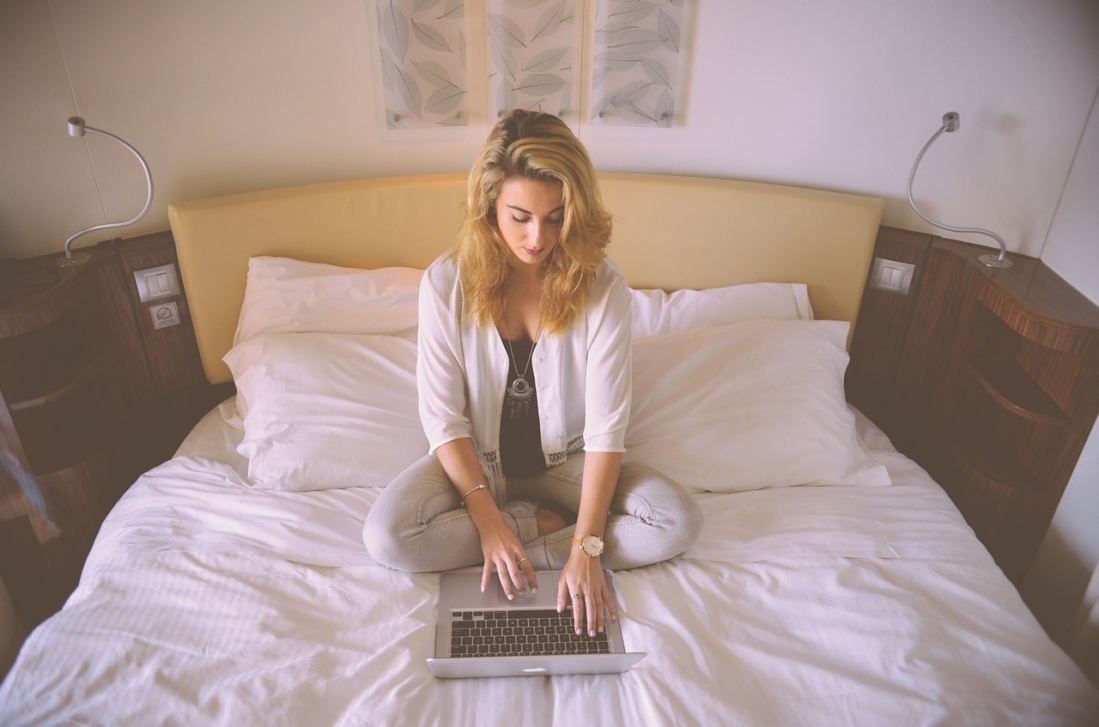 First and foremost, the primary advantage and entire reason for learning Thai online is the personal safety of ourselves, those around us, our Thai teachers, medical workers and society as a whole. For those essential reasons, for those of us who prefer taking physical classes and don't like the idea of studying online, the unfortunate reality is that this is now the only option to continue with almost everything in our lives. However, there are many benefits to this.
For those who haven't yet transitioned to the online classes with Duke Language School, the lessons still follow the same format as those taught in the classroom. As I am only currently familiar with the new format at Duke, I can only assume that the same is true for other schools as well. Classes are taught via the remote conferencing application Zoom and with a much quicker and smoother connection than many of the traditional chat apps like Skype or FaceTime, lessons are a very straightforward affair. The lack of lag time when talking greatly reduces the all too familiar awkwardness and speaking over one another that we normally associate with such tools and lessons flow very easily. We can see and hear our Thai teacher very easily and clearly as well as the rest of our classmates. 
There are even some benefits to the new format that improve upon the classroom experience. Students are able to view the teacher's computer screen, therefore it is possible to use slides, PowerPoint presentations and all kinds of computer programmes to complement the regular materials. 
On the student side, we also have the option of muting our mics whenever we need to and with an HDMI lead, we can connect our device to the TV for the big screen experience. We have the luxury of studying from home, something we should be taking full advantage of.
3. Beat the Commute and Overcome the Physical Barrier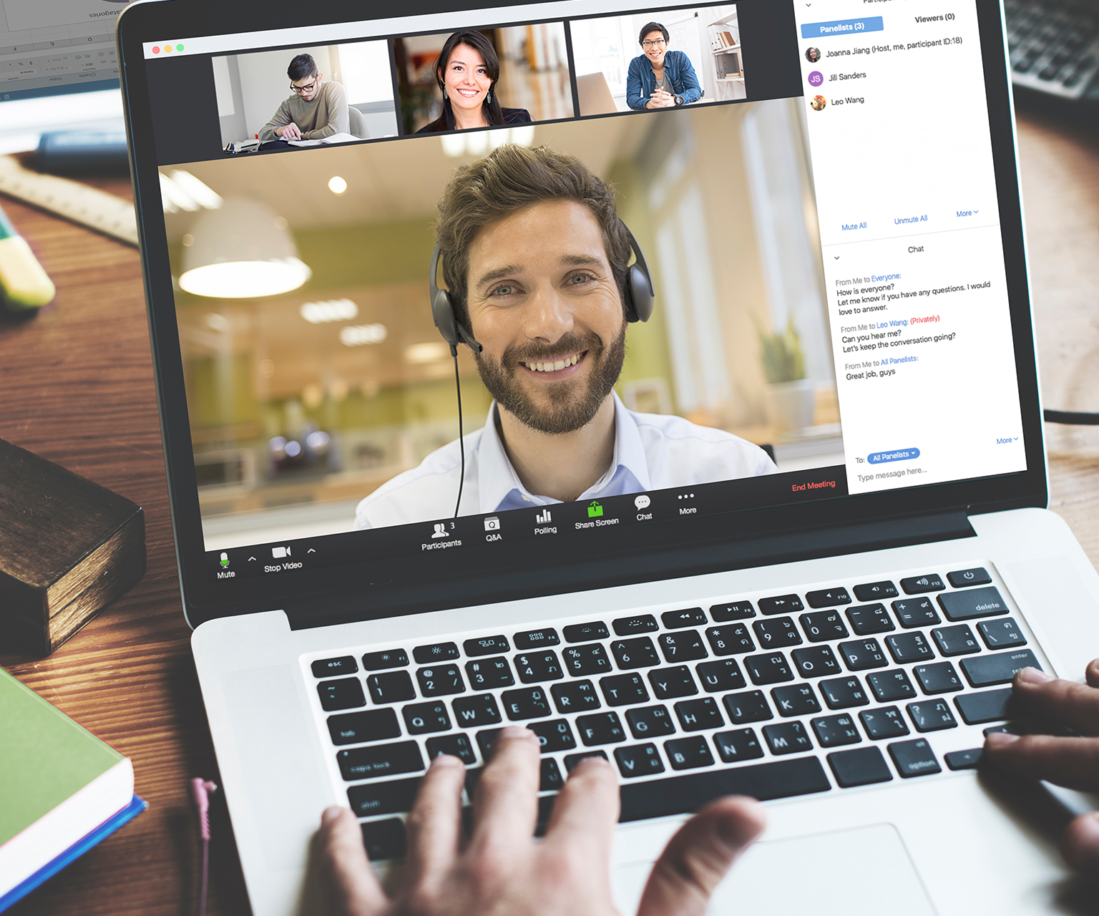 As unintuitive as this may initially sound being unable to physically attend our school to study Thai, the new online format has actually broken the restraints of our current physical locations. This means that we no longer actually have to be in Bangkok to be able to study Thai at a reputable institution… we don't even need to be in Thailand to take an online Thai language class. This of course means that those who have returned to their own countries, whether or not they intend to return in the future, can take advantage of the new format to continue to learn Thai and to maintain their bond with the country during their hiatus. All you need is a Wi-Fi connection, an internet-ready device and a basic knowledge of time zones.
If you know someone who's planning to come out to Thailand when all this insanity is over, why not suggest to them that they can sign up to study Thai from Bangkok ahead of time whilst they have more of it? During my previous semester at Duke Language School, I even found that I could follow the class on my phone from immigration at Chaeng Wattana, with the option to mute my mic and turn off my camera where appropriate, which kept me occupied as I passed those frustrating hours, waiting out in the atrium as far away from everyone else as I could get!
4. Enjoy Social Interaction at a Safe Distance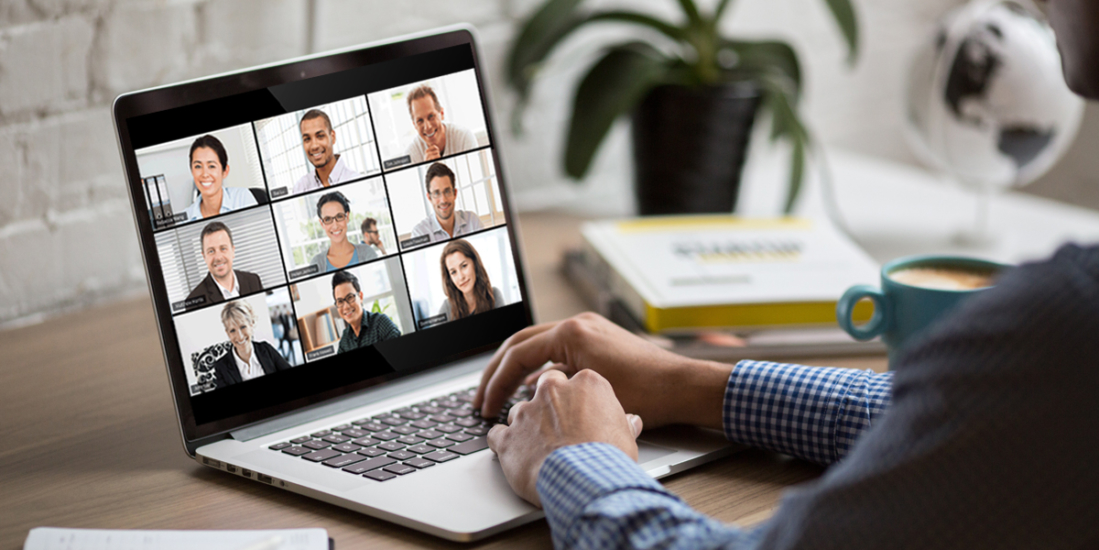 For many of us, social distancing involves a complete or near complete withdrawal from our face-to-face social circles, which can be difficult and an additional source of stress for those of us unaccustomed to it. 
Continuing our online Thai classes is an excellent source of daily interaction with both our Thai teachers and our course mates. As the same high quality materials and lesson plans are used as would be used in the classroom, there are still the same levels of interaction and most of the same games and activities where possible. 
This is particularly important for those of us isolating alone, and if we balance it properly, we can maintain as full an online social life as we need through a balance of Thai classes and contact with our loved ones in Bangkok and around the world. This is certainly the socially responsible thing to do, minimising the risk of getting infected, and just as importantly, the risk of infecting others around us. 
As people, we are an adaptable bunch, and switching to the new online format is something we can easily adapt to. Many of us have already made the switch following the abrupt change last month. By continuing on this platform, we are helping to both fill that social void in our isolation, and at the same time we are supporting our Thai teachers when they need it the most!
5. Take Advantage of the Opportunity for Self-Improvement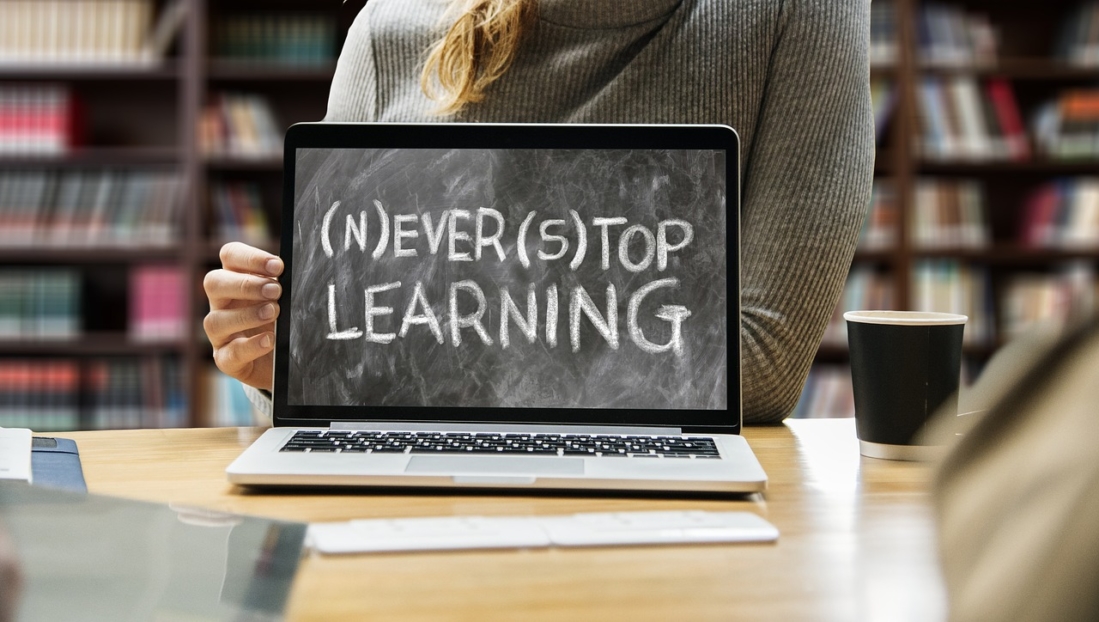 With much more free time to spend and fill than we're used to, we have two core choices in how we spend it. We can choose to stagnate and find mindless ways to pass the time, or we can approach it with a more forward-thinking and wiser attitude as an opportunity to increase our skill sets and capacities. Excellent ways to achieve this include reading instructional books and taking online skills courses, such as the online Thai language classes offered by Thai language schools in Bangkok, including Duke.
Those of us who remember the hard times during the 2008 financial crash will remember the wisdom of using the time to improve our prospects in preparation for the end of the crisis, to make ourselves smarter and endow ourselves with more skills to propel us forward when the time permitted it. This is exactly the strategy we should be adopting in these uncertain times to make the best of a terrible situation. If we wait to resume our Thai language classes once the schools reopen, we will be left behind.
What's more, our schools may no longer be operating if too many of us abandon them, opting to weather the storm before continuing. This terrible scenario would result in many people, mostly our Thai teachers, losing their jobs and their income in the face of unparalleled financial turmoil. As a current student who is blessed enough to have a stable income, this is one of my core motivations to continue with Duke. None of these teachers, as with those of any other school, deserve to have to face this scenario.
6. Protect Your ED Visa and Safeguard Your Residence Status
For those of us on an ED visa, continuing with our classes on a regular basis is somewhat of a requirement already. However, deciding to take a pause for a month or two in anticipation of re-joining the classroom-based lessons may be to shoot ourselves in the foot. If a significant enough number of students decide to do so, combined with the expected drop in student numbers due to current difficulties and the complete suspension of new arrivals into the country, our Thai schools may be forced to close down, thus rendering our visas null and void, obliging us to leave the country as soon as the borders reopen and preventing us from studying Thai with our school of choice in the future, on top of the hardship it would cause our teachers.
I'm sure there are many among us who are feeling more than a little anxious about the understandable uncertainty from the department of immigration regarding both the smooth continuation of our stay here in Thailand (particularly with so many borders closed), and our ability to avoid being blacklisted, thus negatively impacting our future in the country, in the event that we are unable to follow the proper regulations for whatever reasons. By ensuring that we continue to take our Thai classes online with our respective schools, we will be doing our part to ensure that we are in the best position to prevent this.
7. Help Small Businesses However You Can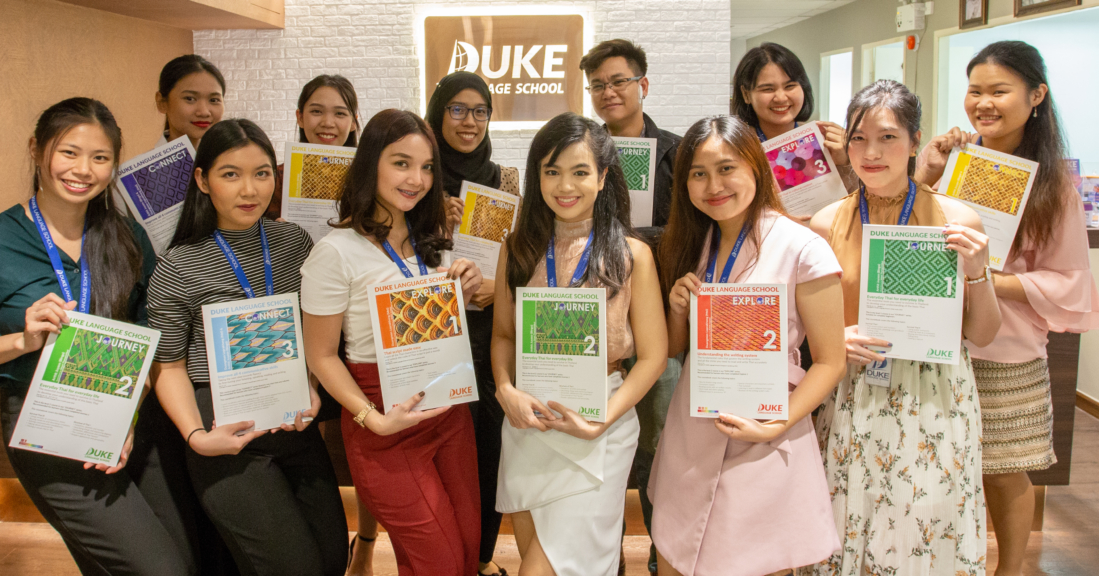 We are all well aware of the devastating economic fallout that this crisis is causing to many millions around the world. Those of us who are able to work from home are the lucky ones, and thankfully for the time being, this includes many of the Thai teachers at schools like Duke. However, this is only possible if there are students for them to teach. In order for this situation to be sustainable, for teachers to keep their jobs and for schools to continue to exist, we as students need to step up where we can to support our schools and help to protect those jobs and livelihoods. For those of us in a more fortunate position to ride out the lockdown and seeking a way to help the people around us and to help local businesses stay afloat, continuing to study Thai online and encouraging others to do the same is one of the best ways to help!
Alongside paying more than we need to our food vendors and service providers, sticking with our Thai language school (whichever one that may be!) through these difficult times will help protect the ability of our Thai teachers and their families to stay afloat financially too. We must look out for one another and help those around us in whatever ways we can.
8. Cushion the Harsh Reality of an Uncertain Future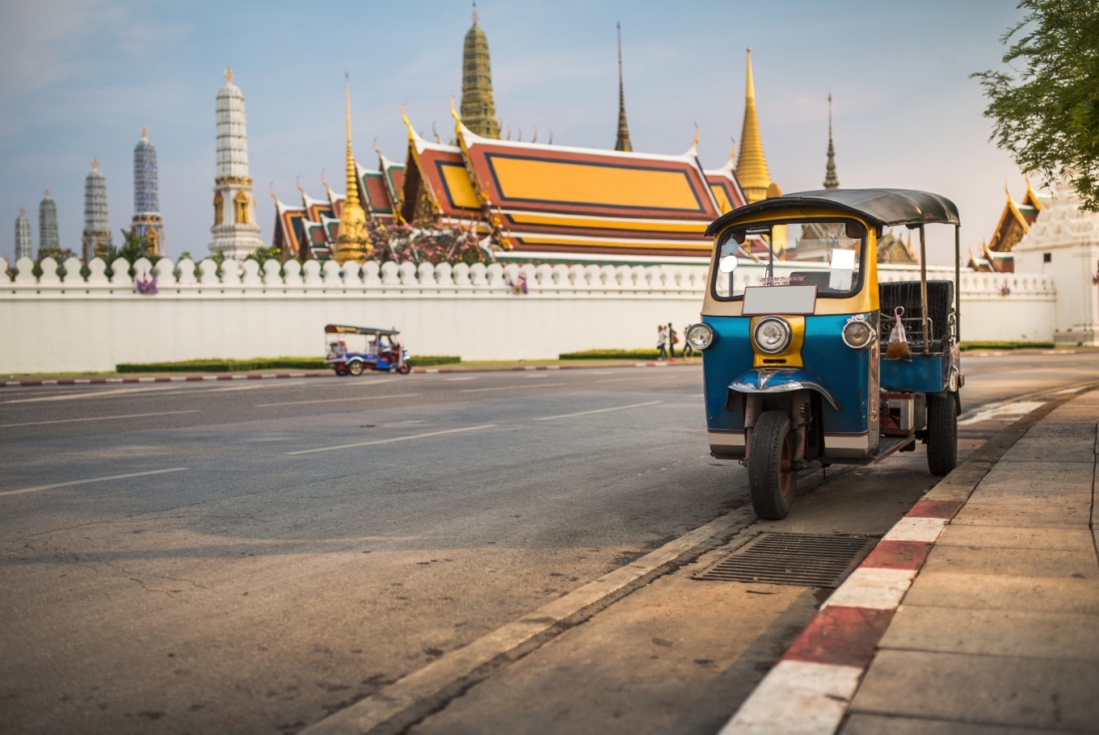 As uncomfortable as it may be to contemplate, it is important to consider the reality that as foreigners living in Thailand, we never know when we may need to clearly communicate, and with the current pandemic building around us, there may come a time when this ability could make a significant difference in how we are able to function in scenarios where we, or someone around us, need medical treatment or any other important service in the coming months.
Not knowing how long the current situation will last and what will happen in the future, it is a wise course of action to ensure that we are as well-equipped for any eventuality as we can be. As with most other aspects of life, preparation and taking sensible steps to protect ourselves and our loved ones is paramount. With any luck, the vast majority of us will be able to pass through this extremely unusual period without taking too much damage, but it is still important to plan for all potential scenarios, and sticking with our Thai classes online is an excellent way to help ensure this.
As we are all aware at this point, migrating to online platforms has now become the norm for all kinds of communications and transactions, whether you are having a work meeting, you are teaching your own students or checking in on friends and family. In almost all cases, this is not an optional switch, this is the new reality, and continuing with our Thai classes online is no exception.
I sincerely wish all the best to all students and Thai teachers in Bangkok and further afield, and to all of your families and friends. We will get through this by sticking together and supporting one another in any ways we can.
BONUS:
Click here for tips and advice from experts on learning languages from home.