Ask anyone who's ever heard of Bangkok to tell you what they know about it and chances are, delicious street food will be one of the first things that will pop into their minds. From the mountainous North to the central plains to the South, Thailand is ideally situated on ancient trade routes, both land and sea, which has ensured the development of a fantastic array of local cuisines, enjoyed by Thais and foreigners alike.
There is certainly no shortage of cheap and delicious meals to be found on the streets of the city from every corner of the country. In fact, during meal times you can be hard pressed to walk 50 metres without coming across a food vendor of some description. On top of the variety and abundance of such delicious food is the fact that in some places you can enjoy an amazing meal for as little as ฿35 or a little over a dollar… not bad for such a treat. Where else in the world can you find such value for money?
Whilst learning the Thai language here in Bangkok, it's always a good idea to get out and try new places to eat and to taste new dishes, so with this in mind, let's take a look at 6 of the best cheap Thai restaurants in the city, with a few helpful suggestions from our wonderful Thai teachers who make it so much fun to study Thai in Bangkok.
1. Laab Ubon
With a third of Thailand's 69-million-strong population originating from the roughly Cambodia-sized region of Isan, it's little wonder that North-Eastern cuisine can be found on the streets of the Thai capital in abundance.
As is traditional in the North-East, the best way to properly experience Isan food is by ordering up a tonne of different dishes and sharing them with a group of friends… the more people you bring to the table, the more culinary variety you can add to your meal. It's very common to find this place full of bustling energy and local life, complemented by the traditional music of the rural North-East.
Kruu Bingo recommends his favourite, the ต้มแซ่บหมู [dtôm sɛ̂p mǔu] "Spicy Tom Yum Soup" (฿60), but if your tolerance for spice isn't great, you can specify how many chillies you'd like to be added to your meal by saying:
ใส่พริก ______ เม็ดเท่านั้นนะครับ/คะ
sài prík ______ mét tâonán ná kráp/ká
With only ______ chilli(es), please.
All you have to do is say your ideal number of chillies where the blank space appears… even if this number is 0! In this kind of situation, learning Thai can really help if you're worried about burning your insides, or if you're a spice junkie, it can help you step up your game.
Laab Ubon is great for the dinner crowds and the night owls alike, opening in the late afternoon and keeping their doors open through the night until 3:30am, 7 days a week, and with their extensive menu, you're spoiled for choice.
Address:
251 6 S Sathon Rd, Yan Nawa, Sathon, Bangkok 10120
251 6 ถนน สาทรใต้ แขวง ยานนาวา เขต สาทร กรุงเทพมหานคร 10120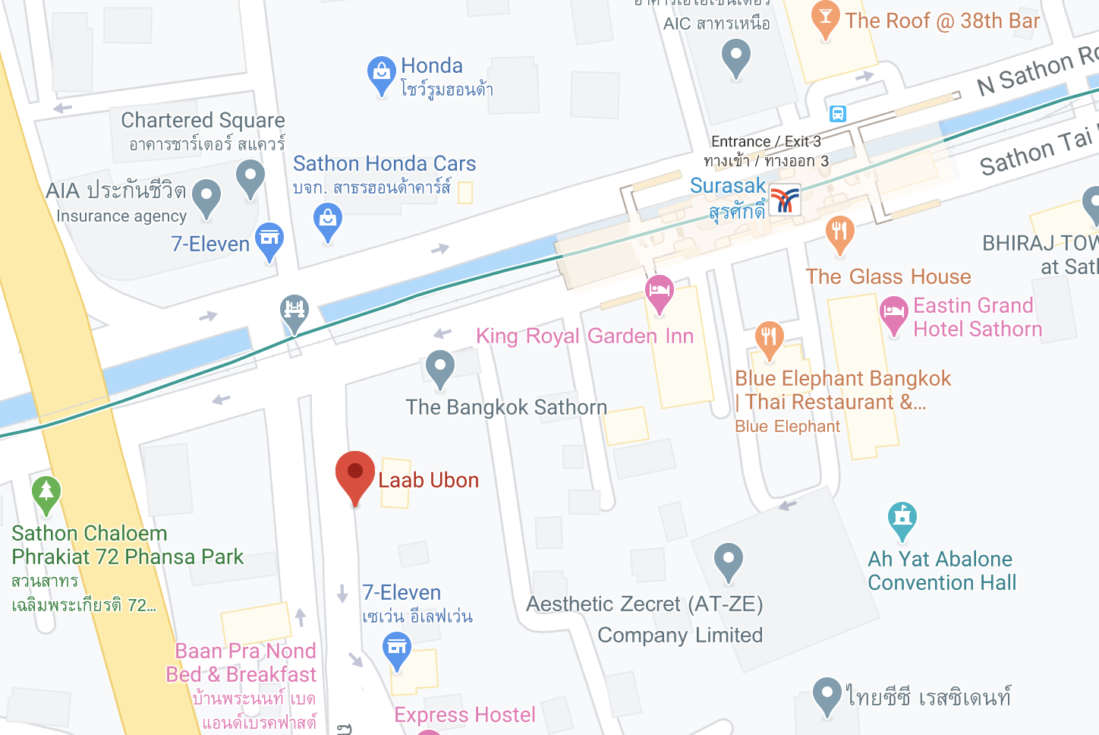 2. Rung Reung Pork Noodles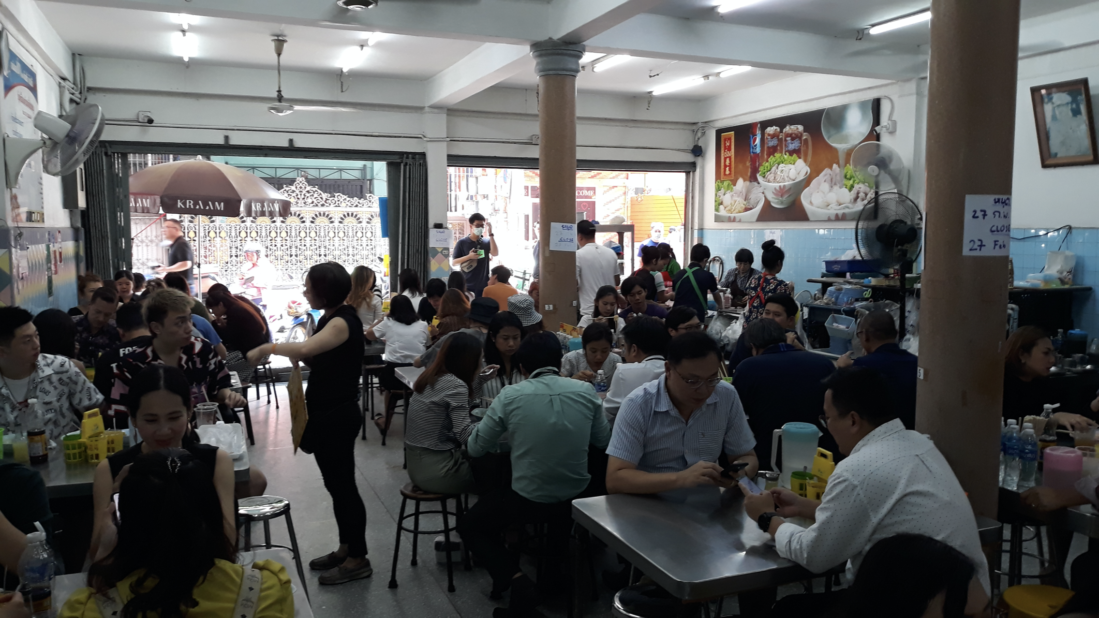 An excellent find in the midst of the upmarket surroundings of Phrom Phong, this popular noodle restaurant is spread across 3 units just a few minutes' walk from the nearby BTS station. As a foreigner, it can take a while to get used to the noodle cart routine when you first get here, but their user-friendly menu takes the confusion right out of the process with a clear flowchart of steps. First, you choose your noodles, then your meat, and finally, your flavour and the clear meal sizes, S, M or L will cost you just ฿50, ฿60 or ฿70 respectively.
Kruu Faa loves the เส้นใหญ่ต้มยำไก่ [sên yài dtôm yam gài] "Chicken Tom Yum Flat Noodles" (฿50/฿60/฿70) and suggests that while saying "S", "M" and "L" in English might be enough to be understood, it's better to properly learn the actual terms, and who better to learn from than our very own Thai teachers. Below are the terms that are specific to this restaurant for regular, extra and super-extra sizes for your bowl, as provided by Kruu Faa:
เอาขนาดธรรมดาครับ/ค่ะ
ao kanàat tammadaa kráp/kâ
Regular size, please.
เอาขนาดพิเศษครับ/ค่ะ
ao kanàat písèet kráp/kâ
Extra size, please.
เอาขนาดพิเศษกว่าครับ/ค่ะ
ao kanàat písèet gwàa kráp/kâ
Super extra size, please.
Open from 8am to 4:30pm, this is an excellent place to grab a delicious and inexpensive meal throughout the day. Despite it getting very busy during the lunch hour, you never have to wait long for your food.
Address:
10 3 Sukhumvit 26 Alley, Khlong Tan, Khlong Toei, Bangkok 10110
10 3 ซอย สุขุมวิท 26 แขวง คลองตัน เขตคลองเตย กรุงเทพมหานคร 10110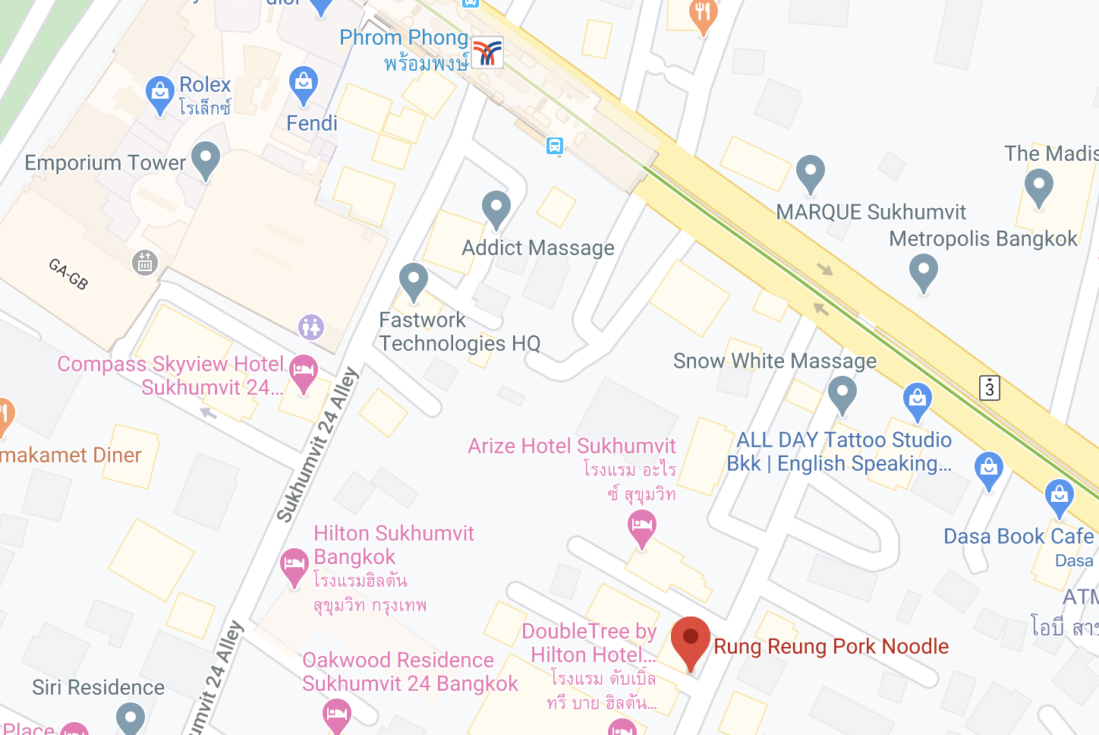 3. Silom Soi 10 Food Court
If you can find the narrow unassuming entrance to Silom Soi 10, you might be surprised by what you find inside. Past the clothes market, there's an unusually broad selection of food stands selling all manner of Thai dishes. Not so much an individual restaurant, but a common seating area surrounded by individual food stands specialising in their own type of food.
Most meals will set you back between ฿40 and ฿80 and the place really peaks at lunchtime when it caters to the crowds of office workers from the surrounding financial district. Among the favourites are the ข้าวมันไก่ [kâao man gài] "Thai-style Chicken and Rice" (฿40), the varieties of ส้มตำ [sôm dtam] "Papaya Salad" (฿40) and the different types of noodle dishes that are available.
Kruu Huda is a big fan of ordering a variety of dishes with friends, but she says that it can get quite crowded during the lunchtime rush, so perhaps before you decide to sit down somewhere, you should check with the people sitting nearby if the seats are already taken:
ที่นี่มีคนนั่งแล้วรึยังครับ/คะ
tîinîi mii kon nâng lɛ́ɛo rʉ́yang kráp/ká?
Is anybody sitting here?
Open from 8am to 3pm, this is more of a lunchtime affair which winds down from 2pm. Well worth checking out if you're looking for something cheap and delicious but you can't quite decide what to have: if you take a look around here, chances are you'll find that certain dish that grabs your attention.
Address:
Soi Naradhiwas Rajanagarindra 1, Suriya Wong, Bang Rak, Bangkok 10500
ซอย นราธิวาสราชนครินทร์ 1 แขวง สุริยวงศ์ เขตบางรัก กรุงเทพมหานคร 10500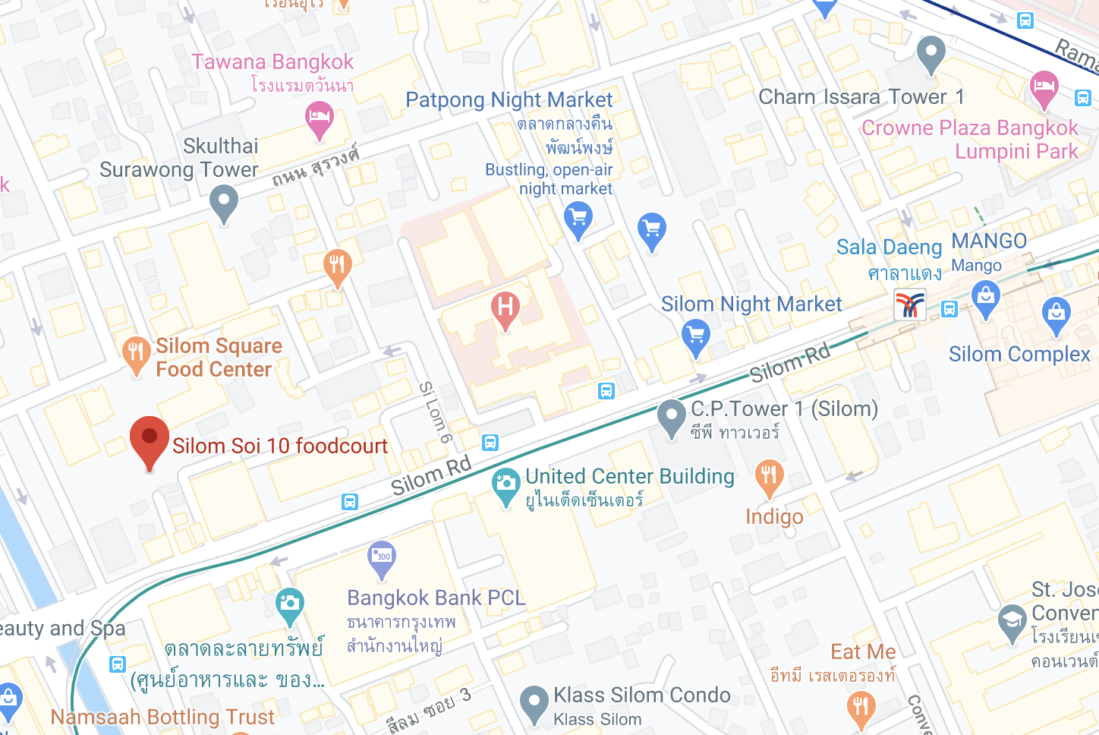 4. Jeang Hai
This hidden gem is the first place you come to as you emerge from exit 1 of Phahon Yothin MRT station, just opposite Union Mall. The first thing that strikes you as you enter is the pleasant ambiance. It's a small place spread over two floors, but it has a very mellow vibe, with lovely serving staff and an excellent choice of fruit juices and smoothies.
Don't miss the Khao Soi, the favourite noodle dish of the Northern region, which you can taste for between ฿65 and ฿80. With their foreigner-friendly menu, which includes pictures of all their dishes, you'll be sure to find the right dish.
Kruu Kik recommends the ข้าวซอยเนื้อ [kâao sɔɔi nʉ́a] "Northern Yellow Curry Noodles with Beef" (฿65) with a delicious fruit smoothie. She also says that the bathroom is a little hard to find in this place [Spoiler: it's upstairs!], so be sure to learn this phrase by heart: 
ห้องน้ำไปทางไหนครับ/คะ
hɔ̂ngnáam bpai taang nǎi kráp/ká?
How do I get to the bathroom?
Once you've safely navigated your return down the stairs, don't overlook the dessert menu, there's always room when you're determined enough!
Open from 10:30am to 9:30pm every day, this is an ideal place to drop in to enjoy a good brunch, lunch or dinner whenever you're in the area without worrying about whether or not it will be open.
Address:
148 Lat Phrao Road, Chom Phon, Chatuchak, Bangkok 10900
148 ถนนลาดพร้าว แขวงจอมพล เขตจตุจักร กรุงเทพมหานคร 10900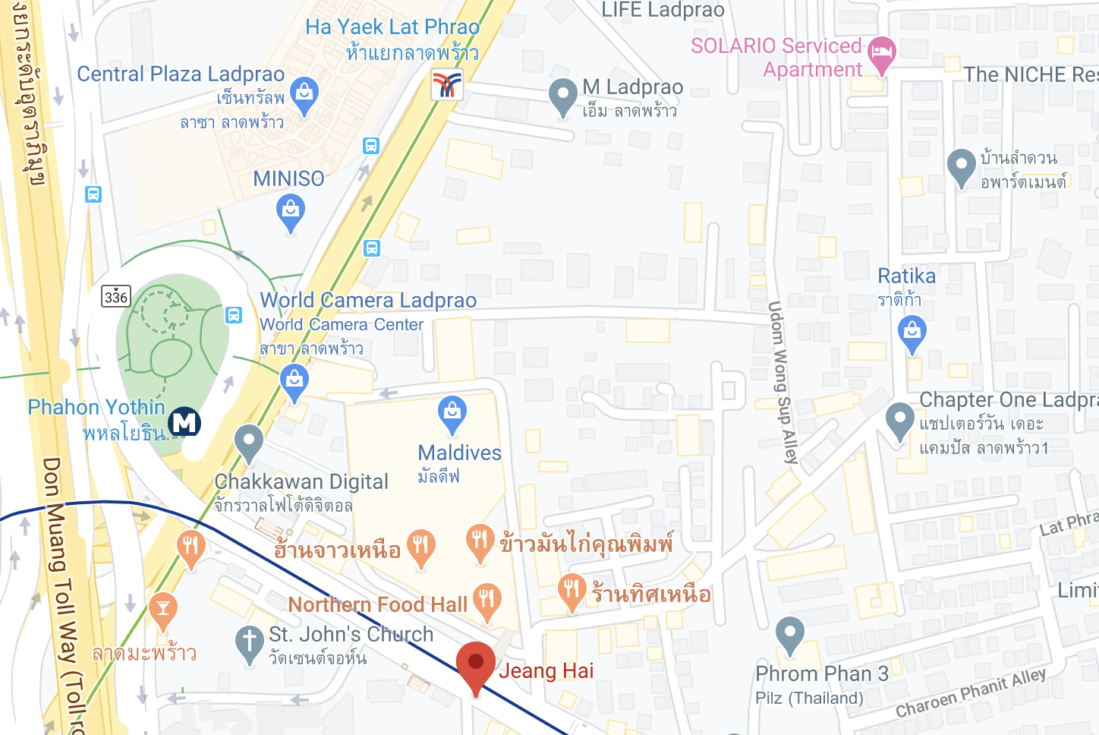 5. Pranakorn Noodle Restaurant
Ideally located directly north of Victory Monument, this versatile restaurant sells more than just the noodles that its name suggests, from chicken wings to fish rings and lemon pork to fried squid balls. With many dishes being sold for between ฿40 and ฿69, you can enjoy a variety of cheap eats. A highlight here is the selection of noodle mini-bowls you can try for ฿12 each, 3 or 4 of them being roughly equivalent to a full-size bowl. This option means you can order a whole variety of different noodles types without spending much cash or wasting any food.
This place is one of Kruu Aom's top eateries, with ก๋วยเตี๋ยวน้ำตก [gúaidtǐao náamdtòk] "Meat Soup Noodles" (฿12/฿60) being among her favourites. For those of you who are not a fan of innards, Kruu Aom reminds you that you can always say this to them:
ไม่เอาเครื่องในนะครับ/คะ
mâi ao krʉ̂angnai ná kráp/ká
I don't want innards.
This term includes everything from liver to intestines, so if you're not a fan, you can take this advice and just focus on the juicy meaty bits. If this isn't an excellent practical reason to learn Thai, I don't know what is.
Easily accessible from the BTS Victory Monument station and via around half of the city's buses, which pass through the area, Pranakorn is open from 8am to 9pm, Mondays to Sundays, so you can always be sure of finding this place ready to serve you breakfast, lunch or dinner any day of the week.
Address:
Ratchawithi Rd, Thanon Phaya Thai, Ratchathewi, Bangkok 10400
ถนน ราชวิถี แขวง ถนนพญาไท เขตราชเทวี กรุงเทพมหานคร 10400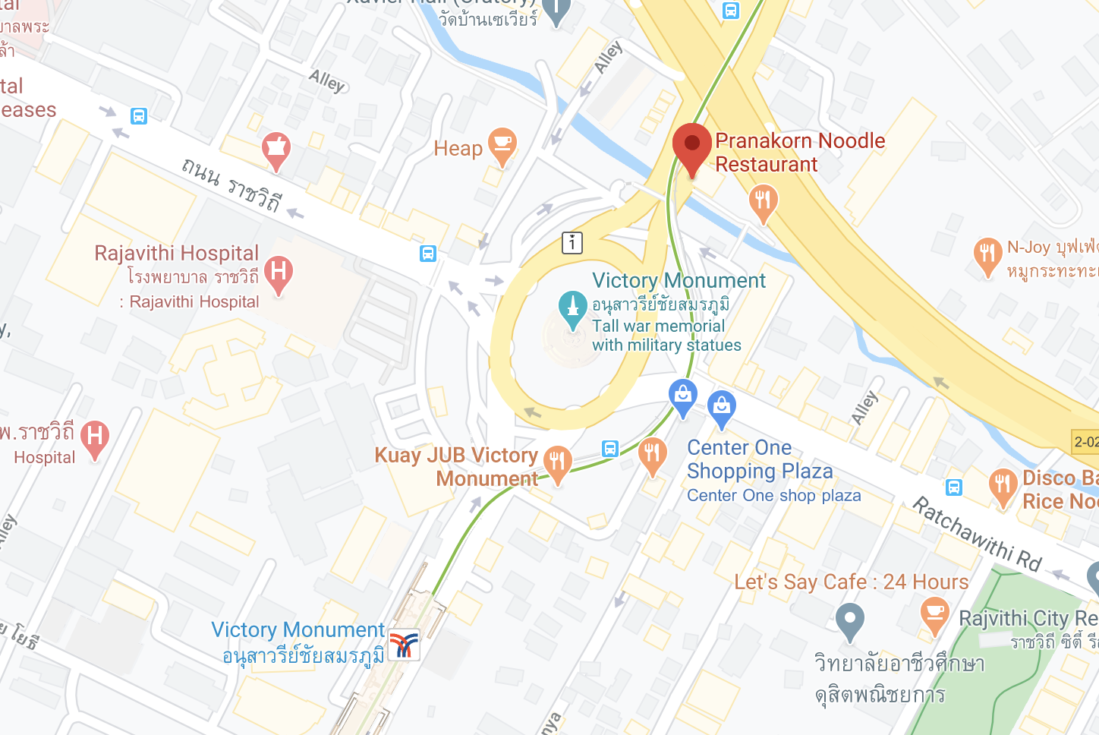 6. Jek Pui Curry Rice
Following the recent opening of the MRT Blue Line extension, this place is now more accessible than ever before. Serving a range of heavenly Thai curries and located in an alley opposite Wat Mangkon, this place is the epitome of delicious and authentic street food. With plastic stools scattered around the lane, this venue is certainly not for those seeking a fancy night out, this place is all about the delicious curries served for the dinner crowds just 300 metres from Chinatown's Yaowarat Road.
With a selection of 10 different curries to choose from, including Stir Fried Crab and Thai red curries, each dish is a very affordable ฿40 for a regular portion and ฿60 for an extra "piset" helping.
This recommendation comes from Kruu Frame, who always chooses the แกงเขียวหวานไก่ [gɛɛng kǐaowǎan gài] "Thai Green Curry with Chicken" (฿40/฿60). If you like to season your Thai curries with fish sauce, chili, vinegar or sugar, know that you won't readily see any seasoning at your table… because you don't even have a table! So remember to use this phrase to ask for the collection of seasoning:
หยิบเครื่องปรุงได้ที่ไหนครับ/คะ?
yìp krʉ̂ang-bprung dâai tîinǎi kráp/ká?
Where can I get the seasoning?
Only opening from 3pm to 8pm, you have to time your visit properly. This is an ideal option for those seeking to explore a little of the Chinatown area in the evening and who want to grab a cheap, yet supremely tasty dinner.
Address:
25 Mangkon Rd, Pom Prap, Pom Prap Sattru Phai, Bangkok 10100
25 ถนน มังกร แขวง ป้อมปราบ เขตป้อมปราบศัตรูพ่าย กรุงเทพมหานคร 10100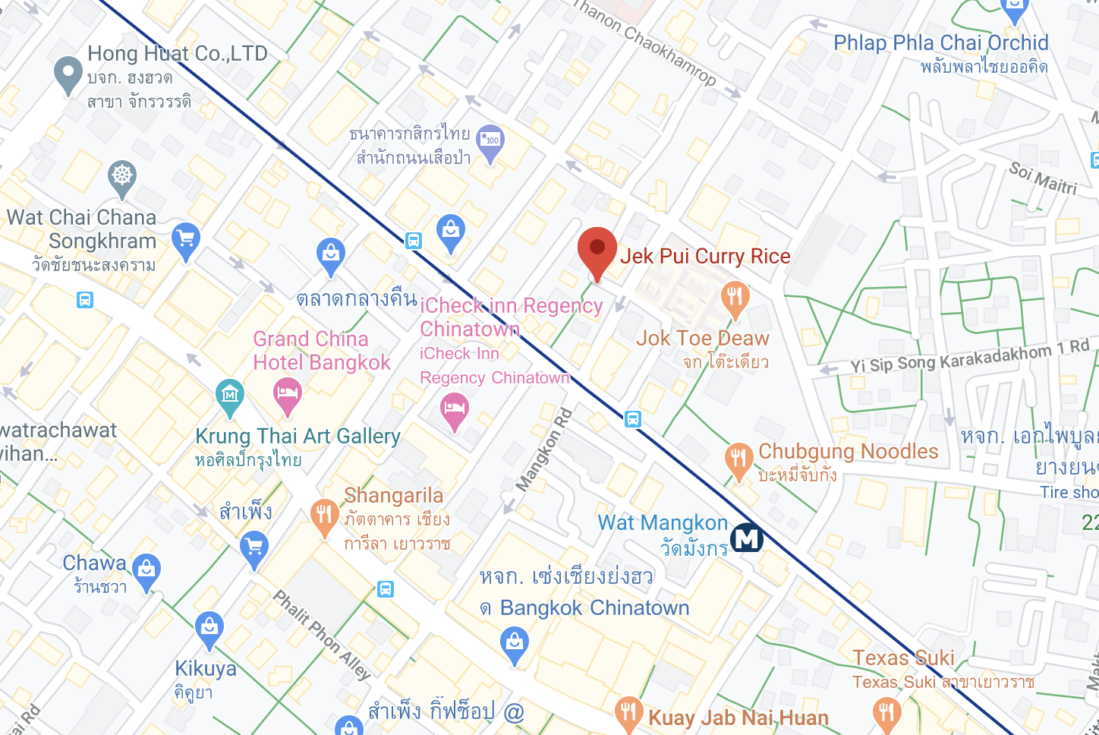 Deciding to learn Thai in Bangkok is the most important step towards integrating into your new home, or towards changing your interaction with Thai people if you've lived here for a longer stretch of time. One question that often pops up for potential learners is: Should I learn how to speak or to read Thai first?
Both methods have their advantages and disadvantages, and despite both being integral parts of the Thai language, they are two very different skills. So is one more valuable than the other? We've all heard of 'Visual' and 'Auditory' learning, and most of us believe ourselves to be one or the other. This may be a significant indicator of the benefits we might receive from either method. Learning the Thai script, either at a Thai language school or on your own is of course a very visual activity. Conversely, learning how to speak Thai, and correspondingly, to listen to it is very auditory.
Let's take a look at 5 advantages for each method.
5 Advantages of Learning to Speak first: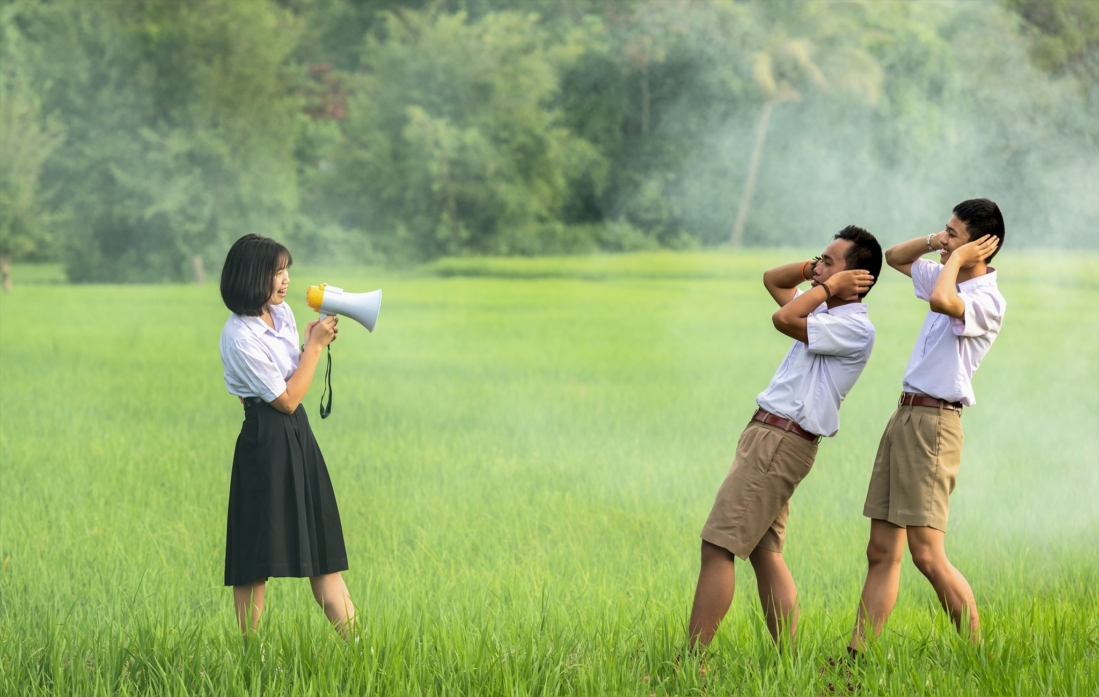 1. Faster Communication with Thais
Let's begin with the most obvious advantage, the majority of learners decide to study Thai in the first place with the aim of communicating their needs and bringing down that pesky language barrier between them and locals, by learning how to directly interact with them through increasingly complex speech.
The benefits of learning Thai are vast, whether in the context of work, with your Thai friends or partner, or for navigating the beautiful, less visited parts of Thailand, after all, meeting new and interesting people is a great motivation to continue studying at a Thai Language school. Reading, and by extension, writing, may have its own benefits, but immediate and efficient communication about the pain in your arm to the doctor is not really one of them.
2. Practice Makes Perfect
Speaking with others, whether it be other learners or with Thai people, provides the opportunity to rehearse what has been learned, which for many people reinforces their learning in a way that reading in an unfamiliar script can't.
Physically speaking Thai is the best way to reinforce the new language, by exercising quick recall and thinking on your feet: you effectively have to create your own sentence structures as you go. Practicing reinforces good speaking habits too. Having a good Thai language teacher can also streamline this process through corrective feedback, and within a classroom setting, all students can benefit from the feedback given to each individual.
Speaking ultimately provides the best way for many people to consolidate what they've learned, whether in the classroom, on the street or from reading, and this reinforces the patterns of speech, gradually improving recall and allowing for an ever smoother flow of conversation.
3. Communicate Like a Real Person
In general terms, spoken language and the written language are presented in different registers, with spoken Thai being much more peppered with slang and colloquialisms. This ties in with your reasons for learning Thai in the first place. Are you learning to read obscure Thai literature? Or do you want to learn practical communication for everyday life?
Learning Thai properly, i.e., in a formal manner is important, but so is learning words and expressions that people use on a daily basis. Some Thai language schools are happy to teach their students this side of the language, but some are not. If you want to do your best to be taken seriously and fit in, perhaps speaking in the most formal register isn't going to help. It will certainly help you in your reading, but may perhaps sound a little amusing in the marketplace.
4. Maintain Your Independence
How often have you had to ask a Thai friend to translate something for you? Have you ever had to phone someone for help at the bank or when you have to ask your landlord something? These kinds of everyday issues can lead many of us to miss our own self-reliance.
Learning how to speak for yourself is the perfect antidote to these problems, even a decent understanding of a reasonably basic level of Thai can really cut down on your reliance on others and help you to regain that independence. Complementary to that independence comes a greater enjoyment of life here in Thailand. It's no secret that bringing down that spoken language barrier allows learners to delve deeper and makes local knowledge and snippets of cultural and travel information more accessible, whether this comes from a monk at a local temple or your taxi driver from upcountry.
5. Add Meaning to Your Time in Thailand
Being able to communicate with people in spoken Thai is by far the best way to get the most out of your experience in Thailand. It's very easy to fall into that expat bubble, but without speaking to locals in their own language, aside from getting accustomed to being here, are you really going to get much more out of your experience living in Thailand than a tourist would?
To study Thai is to get beneath the surface of Thai culture and life in a way that gives a deeper meaning to the time that you'll spend here. Learning Thai in Bangkok also plays an important role in strengthening personal ties with the culture and the people of the city, as well as with the country as a whole. Whilst reading Thai has its own range of benefits, the ability to communicate verbally is the key to interpersonal interaction, melting away those barriers and deepening that connection to Thailand.
5 Advantages of Learning to Read first: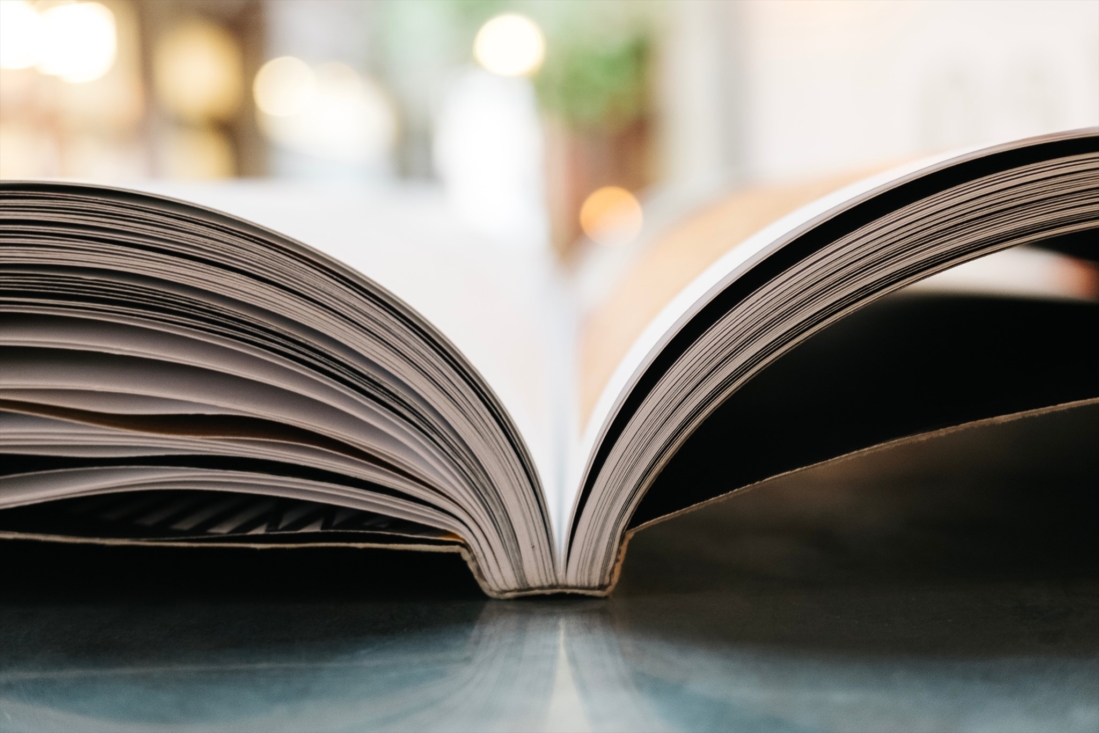 1. Immerse Yourself in Real World Resources
What does that mean? What does this say?… Do you find yourself asking these questions to your Thai friends or colleagues? Or wondering them to yourself every day? Could there be a more plentiful resource in Thailand than the written Thai language? Once you've learned how to read those initially confusing letters and symbols, you'll slowly start to notice words everywhere that now make sense. The more of this you recognise, the more of it you can learn from context.
If you're interested in visiting Thailand's lesser-known provinces, like Chanthaburi, Chaiyaphum or Chai Nat, simple things like being able to identify place names at bus stations or reading menus in restaurants that don't see many foreign guests will get you far. Not only is this very useful in navigating through your day, but it's also an excellent way to meet locals and to break the ice when they realise you can read.
2. Master the Real Sounds of Thai
Many learners who have learned the Thai script have found themselves in the scenario where they read a Thai word that's been transliterated into the Latin alphabet, and even though they've learned both the Thai script and they're used to a particular set of rules for reading the sounds of Thai in the Latin alphabet, they reach a point where it would just be simpler to read the Thai script. At that point, it would just be easier reading the Thai script, rather than relying on differing versions in the Latin script, to know which sounds to make when reading a word aloud.
On top of the sounds themselves, there are also great advantages to reading when it comes to both distinguishing vowel length and mastering those ever-tricky tones. Learning Thai pronunciation this way makes it less likely that you'll develop bad habits when you do speak.
3. Absorb New Information on Your Own
When you've learned how to read the Thai script, a major benefit is the ability to learn new vocabulary when you're on your own. This vocabulary can be much more easily assimilated into your memory when you start using them in speech the next time you're engaging with someone in Thai.
Quite simply, for some people reading can provide better opportunities to learn new information and once the script has been learned, it opens access to a whole range of useful materials. Books aimed at children may seem like a silly choice of reading materials at first, but you'd be surprised by how useful they can be in your initial phases of learning.
Once you feel more confident with the basics, why not move on to more complex materials, such as song lyrics, Wikipedia pages or the new Language Learning with Netflix app which provides subtitles in both Thai and English (or a range of other languages depending on your preference). Whatever materials you chose to read Thai, you can be sure of building up a solid arsenal of useful vocabulary.
4. Learn at Your Own Pace
With any language that we learn, the quick pace of speech generally tends to be a barrier, particularly to our understanding of what we hear in a conversation. With reading, learners can dictate their own speed of input and take charge of the rate they absorb Thai language and vocabulary. Unlike speaking, there is no need to catch up with the rate of speech of another person.
Most visual learners would tell you that it might take hearing a new word 4 or 5 times for it to stick, but they can remember the word much more easily if they see it written down just once or twice. For them, this means that not only is the pace of learning increased by reading, but also the pace of retention. With a new script to adapt to, this will indeed be a much more straightforward process if the new Thai words are noted down with Latin phonetics, but as you become more accustomed to the new script, you'll find yourself becoming increasingly able to remember whole words in the Thai script with all the associated benefits this brings.
5. Gain the Respect of the Locals
In a similar vein to the last point regarding the benefits of speaking Thai, the ability as a foreigner to read Thai is viewed by many locals as a skill worthy of respect. As evident as this may be in Bangkok, it's even clearer in the less visited provinces. It would be unfair to say that speaking Thai doesn't command a certain level of respect, but the difference in the reactions of people when they realise you can read the menu, or that sign at the temple that says "Take off Your Shoes", whether you've spoken to them or not, is clear.
Another more practical need for many learners to read Thai is that it becomes a requirement for your longer term ED visa. That respect from Thai people also extends to the officers at the Ministry of Education to whom you have to prove your acquired skill in the Thai script.
What Should I Learn First?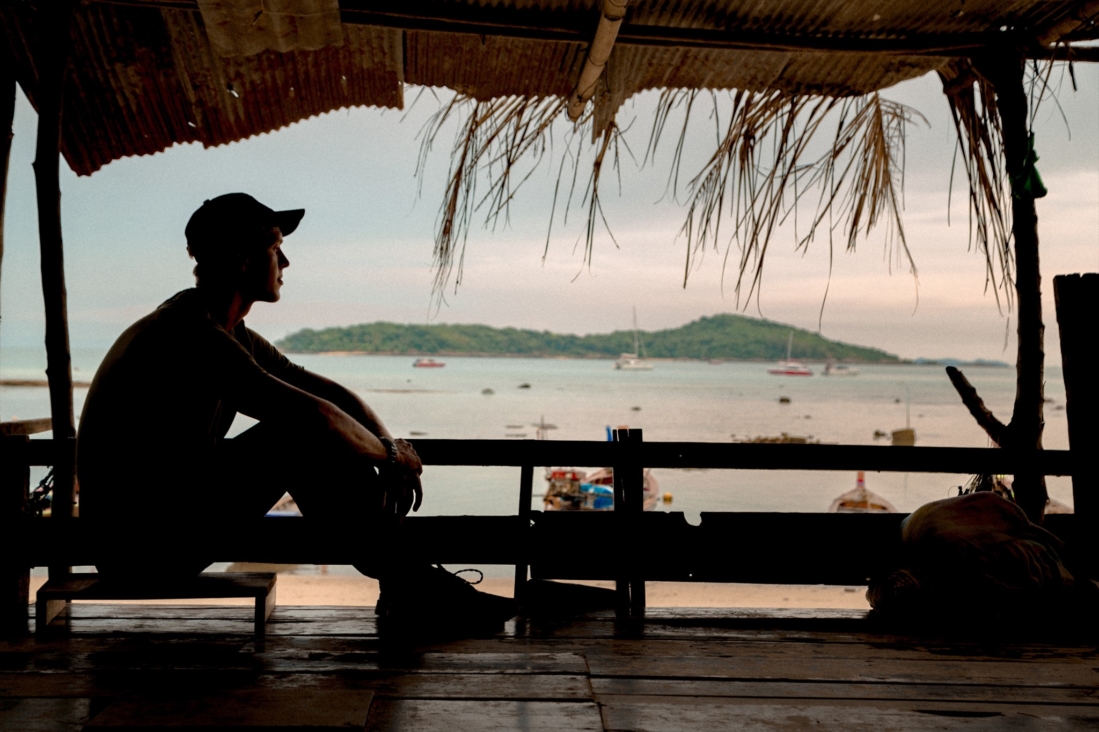 When studying the Thai script outside of school hours, we would recommend choosing materials that you enjoy. If you're interested in what you're reading, you're likely to get much more out of it. This applies to purely reading materials, such as internet articles and mixed media, such as subtitles on Netflix or song lyrics.
At Duke Language School, speaking is taught for 3 months before reading. There are a number of reasons for this, foremost among them is simply the fact that this is where the demand lies. That being said, Thai writing is provided within the materials right from day 1 for those who want to make use of it and incorporate it into their learning experience from the outset. Your Thai teacher will also be happy to provide words in the Thai script during your lessons.
Returning to the initial question, when it comes down to it, your preferred method is likely to be highly dependent on your reason for learning. For most of us, the need or desire to be understood within our surroundings is the biggest motivator. This is a key reason why so many of us naturally tend to favour the speaking skill over reading. However, there is a lot to be said for combining the two in order to get a fuller understanding of the Thai language, and by extension Thai culture and people.
Before making your decision on whether to focus on just your speaking skills or just your reading skills, perhaps it would be prudent to consider learning both as a complement to one another. Learning both of these skills, whether speaking or reading, is an excellent way to enhance your skills in the other method, so why treat them as if you have to choose one over the other?

Trying to learn Thai, but can't stop that Netflix addiction?
How would you like to study Thai while enjoying your Netflix marathon?
Worry no more, here's how you can binge-watch your way to fluency.
1. Install Language Learning with Netflix
Install the Google Chrome extension, Language Learning with Netflix, so you can visually pair Thai subtitles with translations in your language and learn new vocabulary or phrases in the process.
2. Select a Thai Movie
Go to the catalogue to select the Thai movie you'd like to learn from.
3. Select Language
Open Netflix and go to settings for LLN to select the language you want the Thai subtitles to be translated to.
4. Start Learning New Words and Phrases
Enjoy the show. Listen to how the actors speak Thai in their native tongue and pause whenever necessary to check the meaning of a word.
So there you have it. Now you can watch a whole season of The Stranded without being stranded from learning Thai.