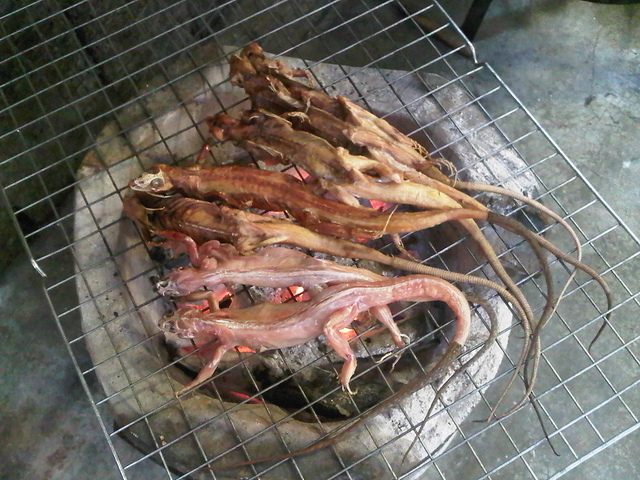 Yes, that's right!  These Thai iguanas taste like chicken.  But good luck trying to find them at the local supermarket or at a Thai restaurant…you'd probably have a better chance finding them in your backyard!
Thai iguanas (also known as 'Yair' แย้) are more commonly eaten at the countryside.  In some areas, they're considered pests…so instead of exterminating them, why not have some "chicken"?
Here's what they look like before getting skinned: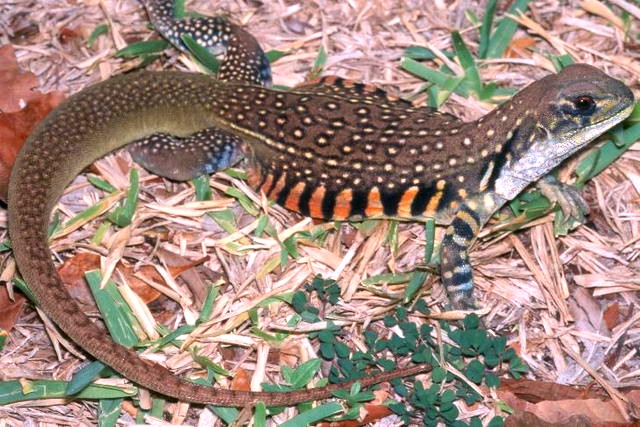 Would you like it deep fried or grilled?