How to make beer ice-cream…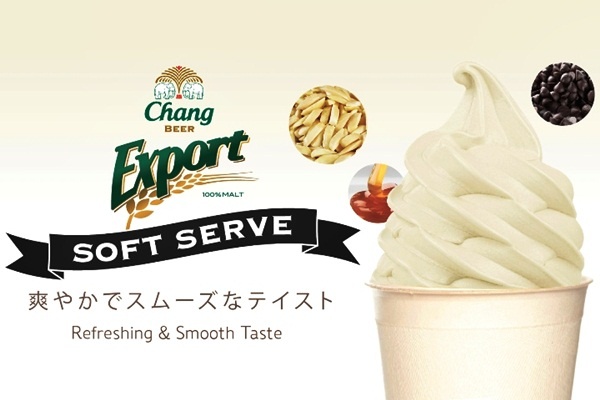 Chang, Thailand's leading beer brewer, has introduced beer flavoured ice-cream with alcohol levels of around 3% for those who want to get intoxicated the sweetest and creamiest way possible.
These ice-creams are served at selected outdoor beer gardens in Bangkok and tourist spots during the Christmas and New Year season.
Beer enthusiasts welcomed the new product called "Chang Export Soft Serve" that can be enjoyed with three topping selections, namely almonds, chocolate chips and caramel.
As expected, the Stop Drink Network of the Thai Health Promotion Foundation is not amused, saying that beverage companies are launching these new products to encourage young people to drink, particularly during the festive season.
Chang's beer ice-cream madness will run until the 31st of December.
But what about making your own beer ice-cream? Here's a simple recipe…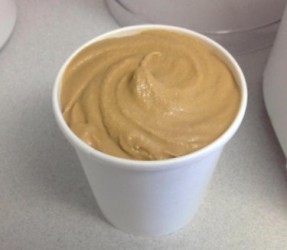 What you need:
4 eggs
Half cup of sugar
Half liter of beer
1 cup of cream
Ice cream maker (ideally)
Bowl and pan
What you need to do:
Mix the 4 egg yolks and the sugar together in a bowl.
Mix the beer and the cream, put it in a pot over the stove and let it simmer for some minutes. Stir regularly.
Then slowly pour the beer cream in the bowl with the sugar yolk. Whisk while you pour.
Take the whole substance and put it back into the pot, heat it and wait until it thickens (5-7 minutes). Stir.
Then put it back again into the bowl, let it cool down for a while and put it in the fridge for at least 5 hours (or overnight).
After the cooling period, the substance needs to be churned manually until it has a "soft serve" consistency. This can also be done by an ice cream maker as per the machine's instruction.
Then the beer ice cream can be put in a plastic container and needs to rest another three hours in the fridge before consumption.
Source – http://investvine.com/beer-ice-cream-causes-stir-in-thailand-recipe/