Thai temple embraces Spiderman, Transformers, Kung Fu Panda, and other pop culture icons
Wat Rong Khun or the White Temple of Chiang Rai is one of the main attractions of Northern Thailand. It is that famously well known fairy tale looking temple everyone talks about. But there is much more to it than the snow white exterior of Wat Rong Khun.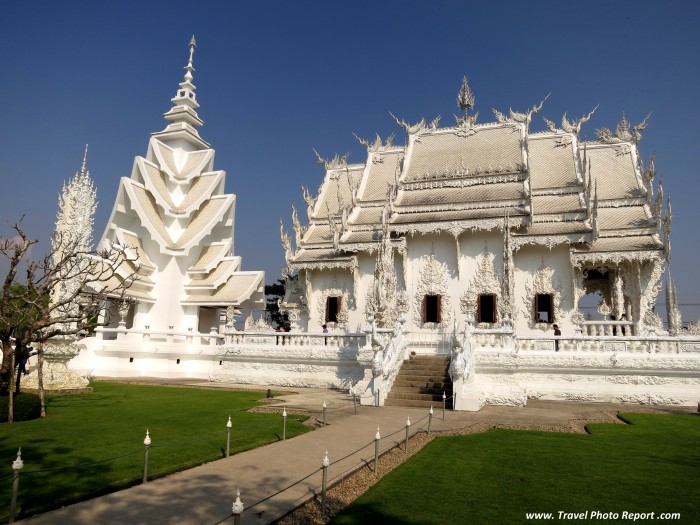 When you see the main chapel from outside you don't really anticipate what you will see inside and how it will surprise you.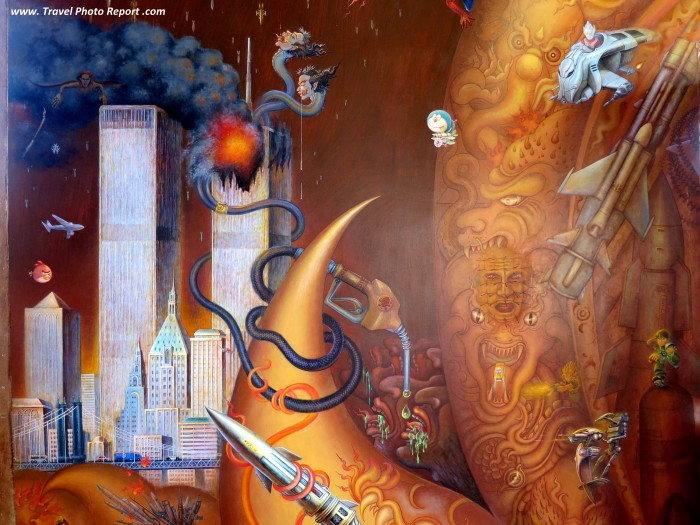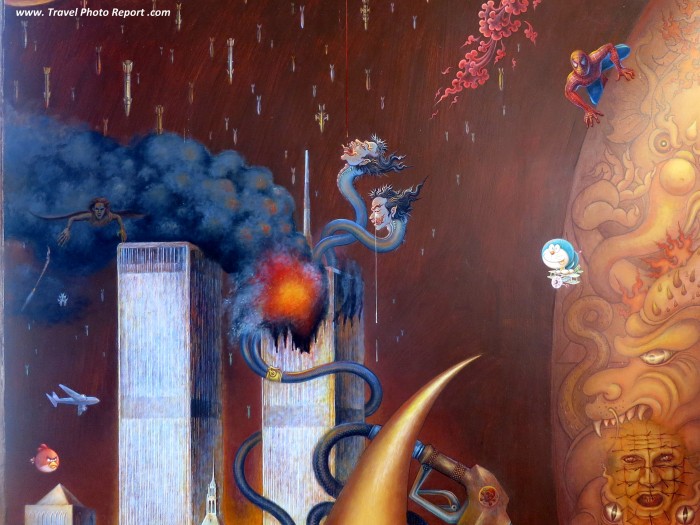 The wall is adorned with statues of Buddhas and other Buddhist symbols, but the opposite wall will definitely make you raise your brows in surprise when you see burning twin towers, angry birds, Spiderman or characters from Star Wars.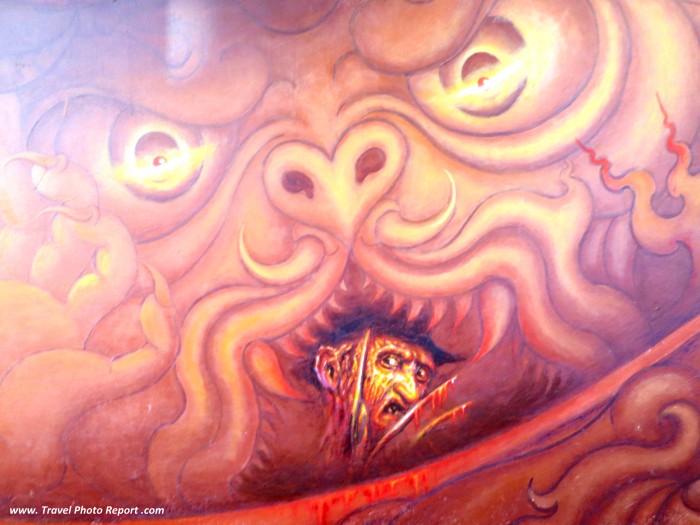 Besides them you will see Michael Jackson, Freddy Kruger, Terminator, Neo from Matrix, Transformers, characters from Avatar, Harry Potter, Elvis Presley and even Kungfu Panda. Weird for a Buddhist temple, isn't it?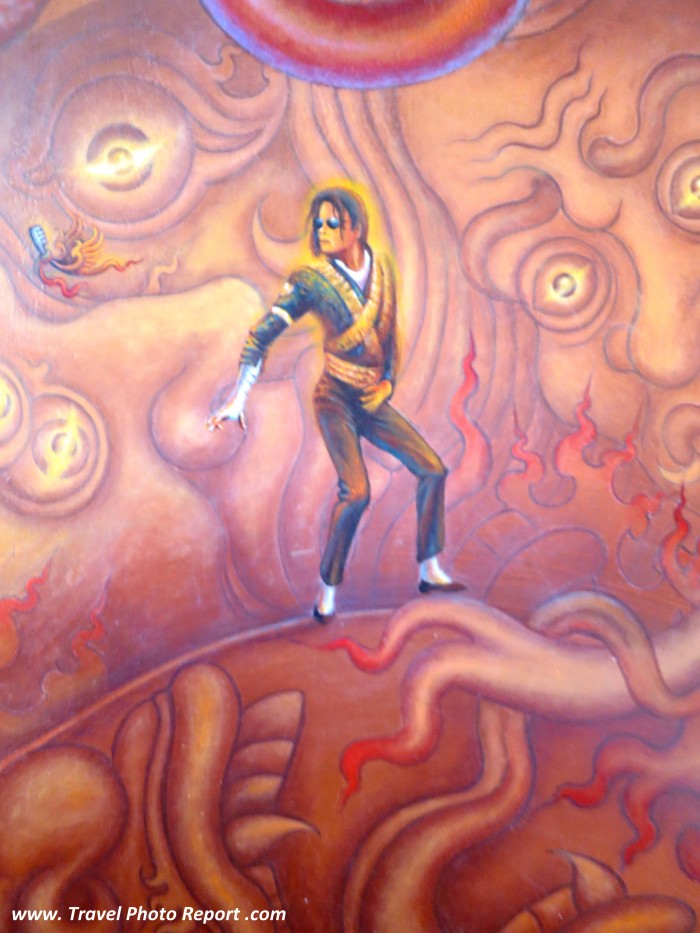 All this looks very unusual and even strange but that was the idea of the Thai artist Chalermchai Kositpipat who's also a Buddhist. His idea is to show the good and bad using images from the West and unfortunate events of 9/11.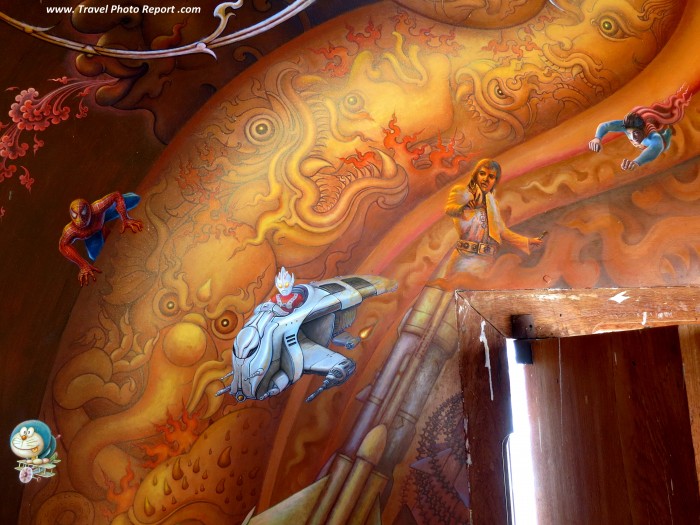 These unusual murals are placed opposite the Buddhas. They are meant to show that people should free their minds from bad intentions, and that violence, greed, and hedonism is the wrong way of life.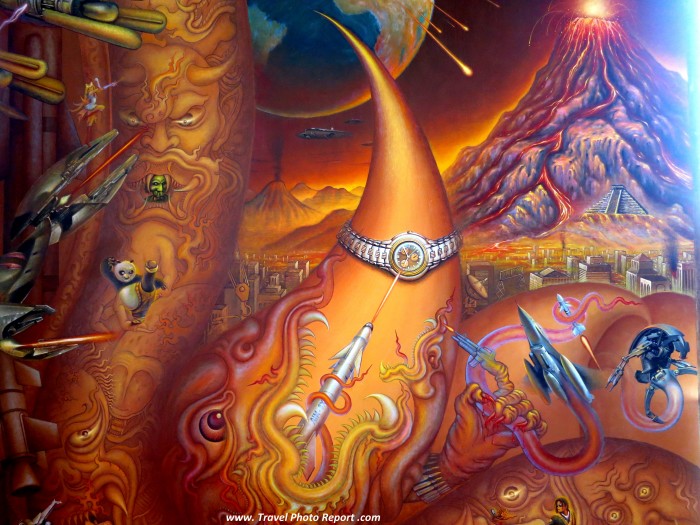 Source – http://www.travelphotoreport.com/2013/01/11/strange-interior-white-temple-chiang-rai/