Dancing Shrimps – they can't get any fresher than this…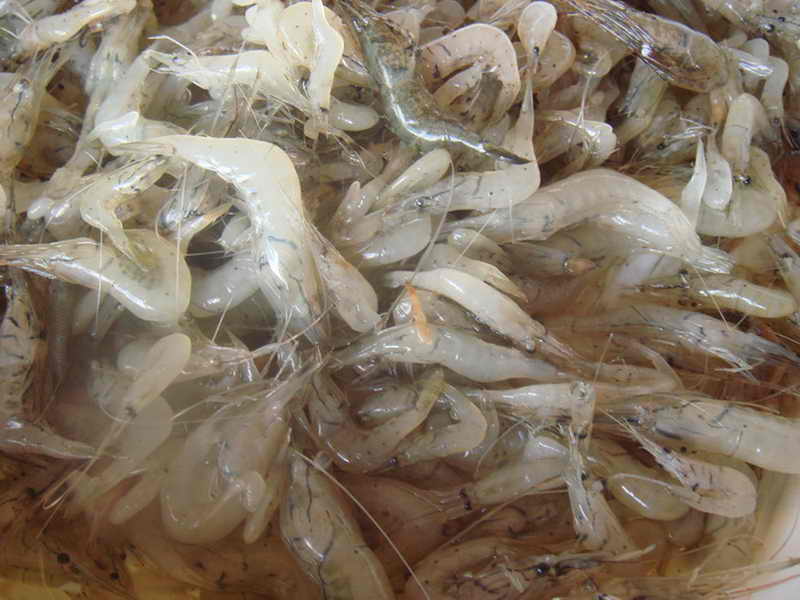 With a name like that, you'd better believe this dish is alive.
Dancing Shrimps or Goong Ten (กุ้งเต้น) is a crunchy mixed salad literally crawling with small little transparent shrimps attempting in vain to wiggle their way to freedom. The shrimps are served with very spicy, garlicky, and limy sauce, and is popular in Northeastern Thailand.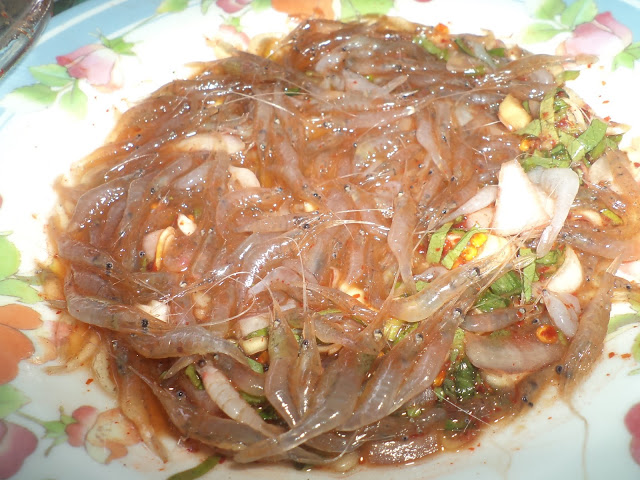 Northeastern Thais just love raw food so much, some food enthusiasts have opined that sushi, so identified with Japanese cuisine, might have originated from there (citation not included).
Food blogger, Mark Wiens, admits that a spoonful of the dancing critters is both entertaining and delicious. After taking a bite, the shrimp rupture with saltiness and climax with a pleasant crunch.
Although this may sound barbaric to some, the experience is actually surprisingly enlightening according to food blogger, Kasma Loha-unchit, who claimed that…
"We felt the shrimp become us – we were the vehicle through which their spirit would carry on in the world. We didn't feel that we were eating them alive, taking away their life. Instead, we felt their life continuing on within us, that they happily became part of us. They danced in us and made us dance with life. I was reminded of the teaching that "energy never dies; it is only transformed," and, because something must die (whether this be animal or vegetable) in order that we may live, may we be worthy to carry on the spirit that has sacrificed its life for our nourishment at every meal."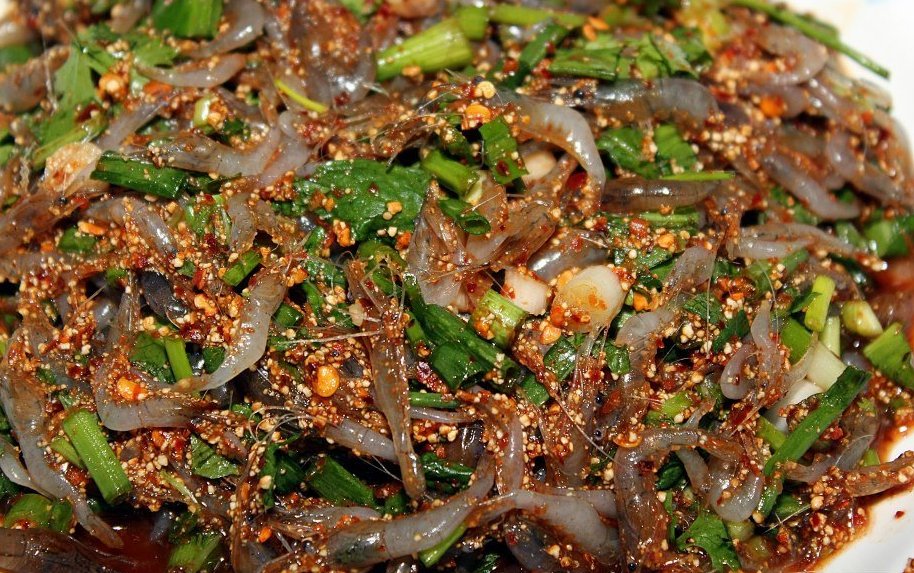 Very enlightening indeed.
May those shrimps find their way to Nirvana with the help of Kasma Loha-unchit's appetite.
References:
http://www.thaifoodandtravel.com/features/dsintro.html
http://www.eatingthaifood.com