Pratunam beggar plays with tablet while waiting for coins…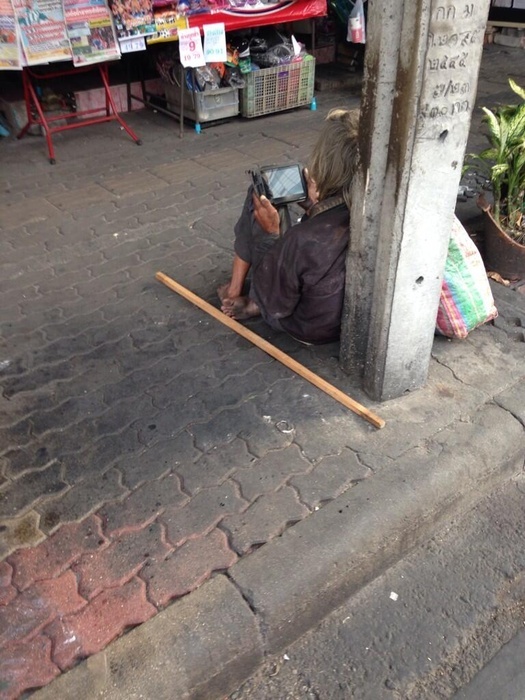 Someone's shiny present from Santa is stirring some online outrage.
While this photo may not represent the typical street beggar, it certainly explains why some people hesitate to hand over their money.
Thousands of Thais retweeted a photo from user Assadang NuoM of a panhandler in the Pratunam area, captioned, "A Pratunam beggar plays on tablet to kill time. Outrageous?"
The photo was posted this morning, and we cannot be more happy to see some Christmas spirit in the city.
Source – http://news.asiainterlaw.com/?p=7826