German guy weds Thai boyfriend with 1 million baht dowry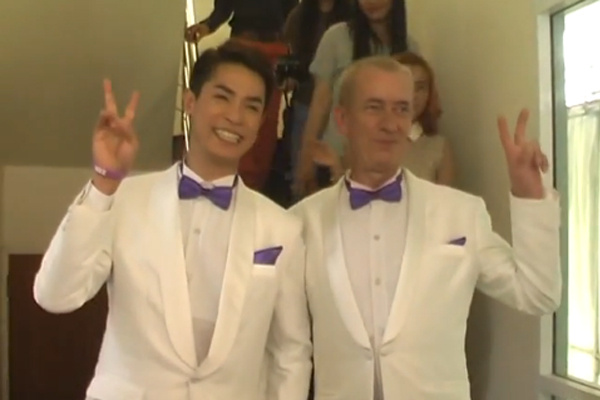 Just one day before Valentine's day, Enno Konec, a 53-year-old meat exporter from Hanover, Germany, wed his 26-year-old boyfriend, Prasert Akra, in his hometown in Chanthaburi province.
The wedding was traditional and both families attended. Enno presented the boy's family with gold and money worth THB1 million.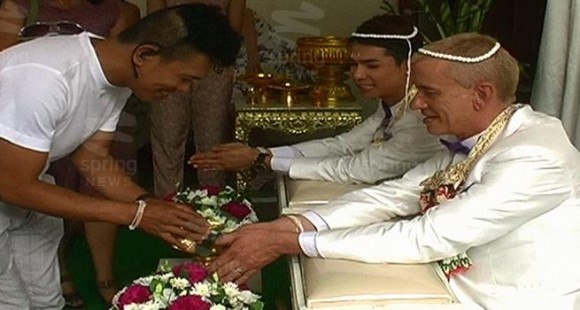 As dowry is usually given to the bride, we guess Prasert will take the housewife role after all.
Prasert reveals he met Enno online and they've been involved in a long distance relationship for 3 years.
After Enno made his usual visit to Thailand in January, 2013, the couple eloped to Enno's homeland and had a German wedding in April. They also registered for a marriage license in Hanover.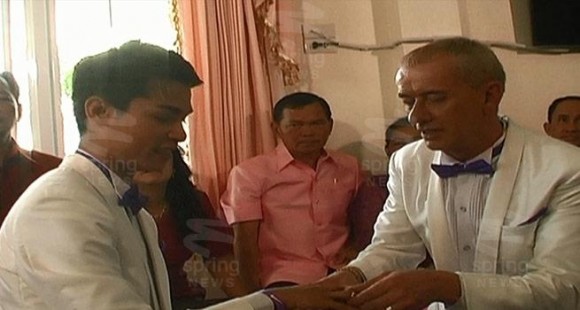 Charmed by Prasert's sense of humor, Enno decided to give him the Thai traditional wedding of his dream as an honor to his family.
Living together as man and man, Enno added he's encouraging Prasert to learn German.
References:
http://news.sanook.com/1471092/สื่อรักออนไลน์-หนุ่มฝรั่งหอบ-1-ล.-แต่งหนุ่มเมืองจันท์/
http://bangkok.coconuts.co/2014/02/18/video-german-guy-weds-his-thai-boyfriend-thb1-million-dowry