Naked & Quiet Life In Northern Thailand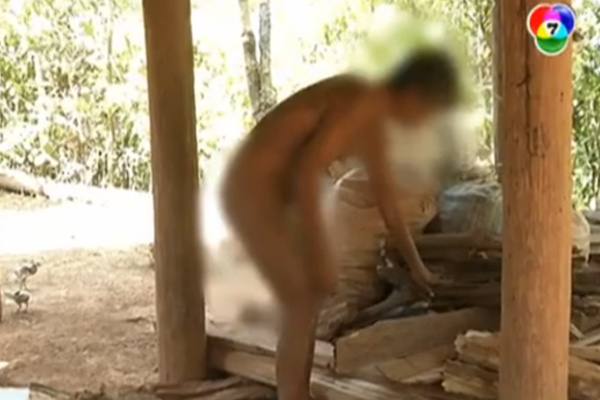 Uncle Loi never wears a piece of clothing, and he might be the only nudist living in Thailand.
The 62-year-old man lives by himself in a small village of Nan province in the far north. Despite not wearing any clothing, Uncle Loi lives his life normally and socializes with his neighbours who claim he is a very nice, generous man.
He was recently interviewed by a television crew, who oddly enough applied the blur tool to censor all of Uncle Loi.
"He told me he's just like other people, and if he could wear clothes, he would," Uncle Loi's neighbor said in the interview. "He's just like us. He goes shopping. He attends local events."
Asked why he chose the nudist lifestyle, Uncle Loi answered that it wasn't a choice.
"My parents tried to put me in clothes when I was young, but I ended up getting rashes," he explained. "So I have always refused to wear clothes."
How does he get by in winter? Uncle Loi simply says he just covers himself with a blanket – but never clothes.
Uncle Loi is a farmer and never leaves his village. He says he's used to being nude and always rejects when someone buys him a piece of clothing as a gift.
References:
http://news.bugaboo.tv/watch/105077/อนุวัตจัดให้_บุกตามหา_ลุงชีเปลือย.html
http://bangkok.coconuts.co/2014/02/11/naturist-nan-thai-nudist-lives-quiet-naked-life-northern-village