Thai bakery sells gruesome bread corpse…
Imagine running up to the bakery around the corner and coming across severed human body parts covered in blood. Sound yummy?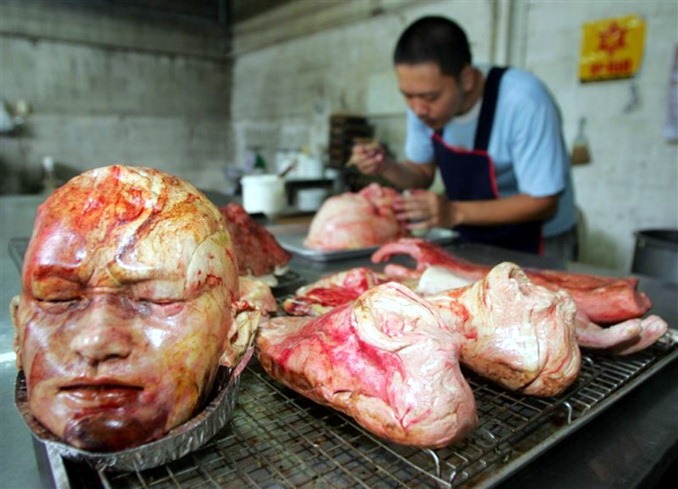 These images of work by Thai artist Kittiwat Unarrom are alarming, but don't call the cops just yet. What appear to be severed human body parts covered in blood are actually loaves of bread baked in grotesque form.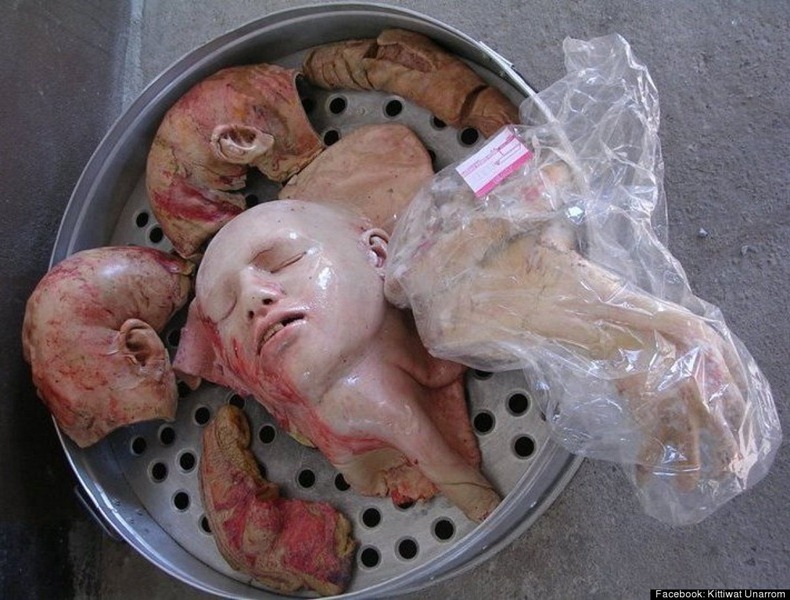 Kittiwat is the son of a baker and has been making such creations since 2006. In 2010, he explained to CNN why he does it.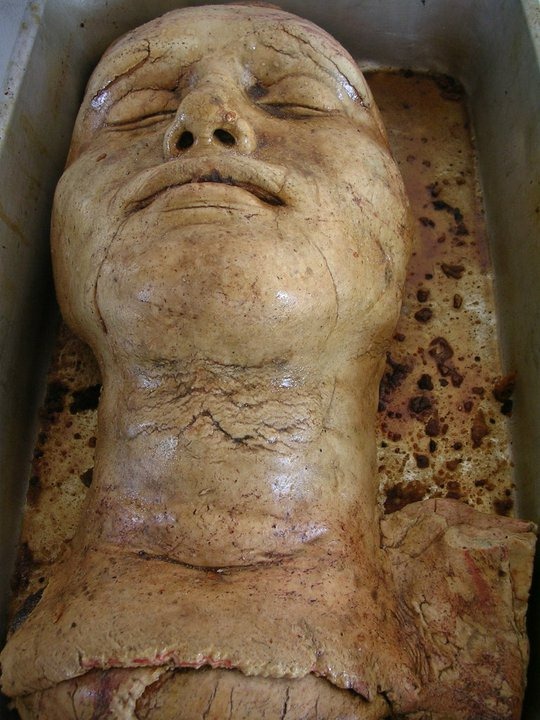 "My family is in the bakery business and I learned to bake when I was about 10," Kittiwat said. "I want to speak out about my religious beliefs and dough can say it all. Baking human parts can show the audience how transient bread, and life, is. Also, my bread is still bread no matter how it looks."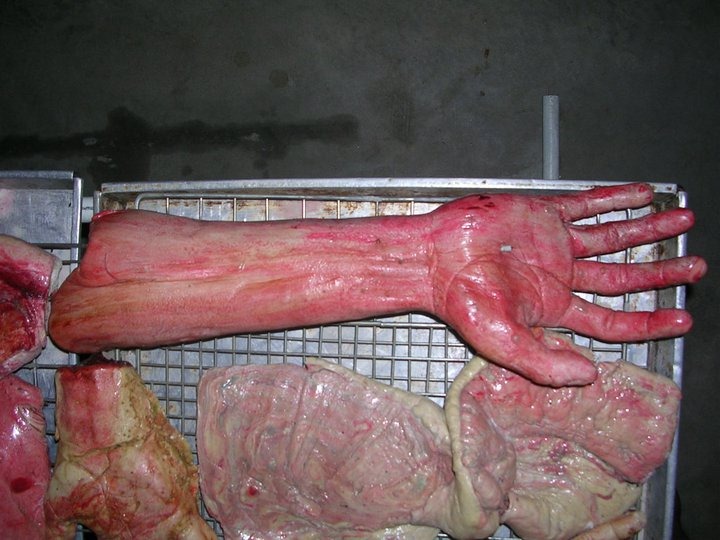 As of when the CNN article published, Kittiwat was selling his creations — feet, hands, heads, internal organs and more — at his family's bakery. They're each hand painted to achieve the right look.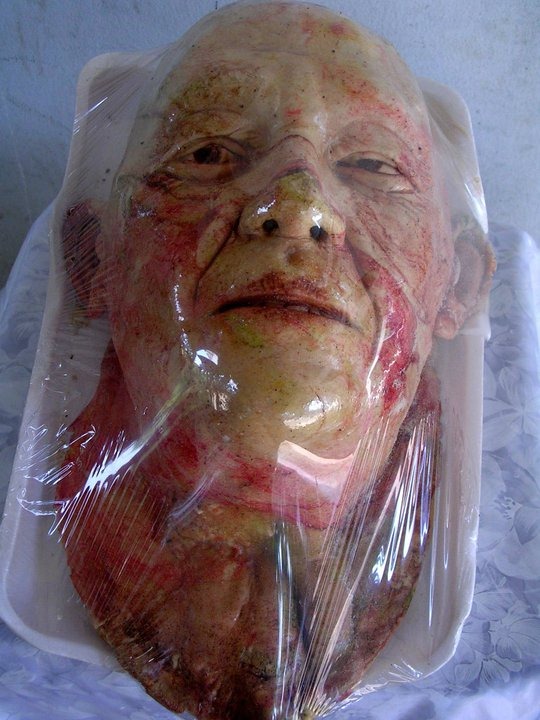 To achieve this authentically horrifying look, Kittiwat spent a great deal of time studying anatomy and visiting forensic museums while at the same time working to improve the taste of his artworks.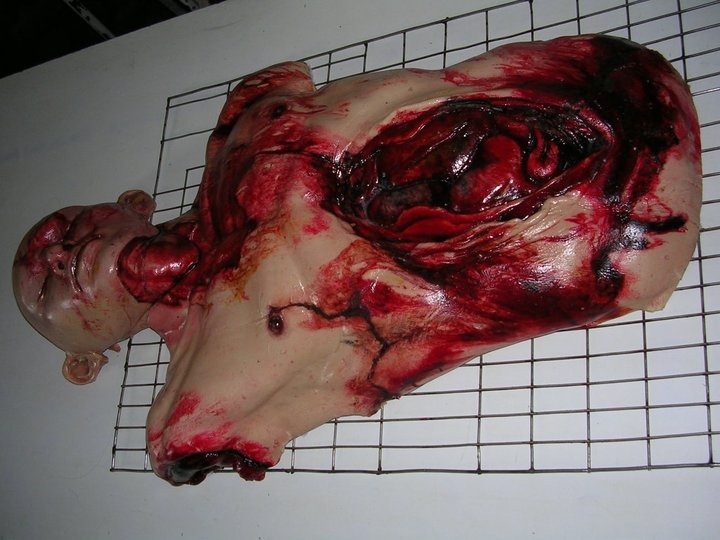 The bread is made out of dough, raisins, cashews and chocolate.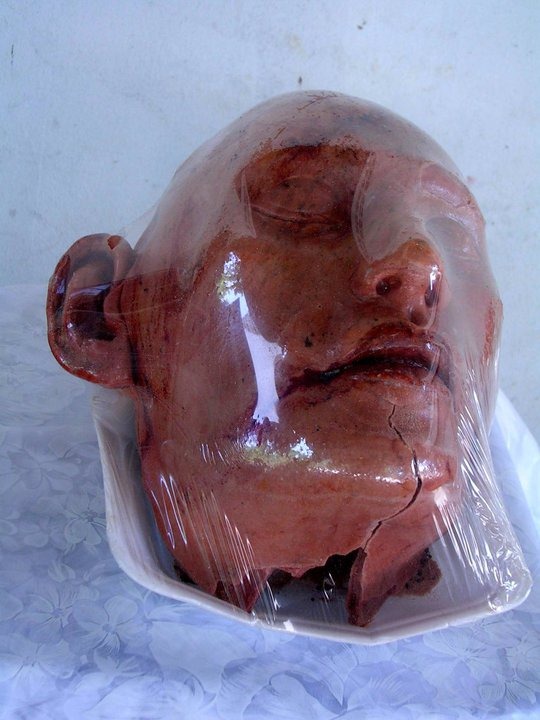 References:
http://www.amusingplanet.com/2012/06/kittiwat-unarrom-creates-gruesome-human.html
http://www.huffingtonpost.com/2012/06/07/bread-human-body-parts_n_1577787.html#slide=1067128
http://inventorspot.com/articles/body_bread_13546